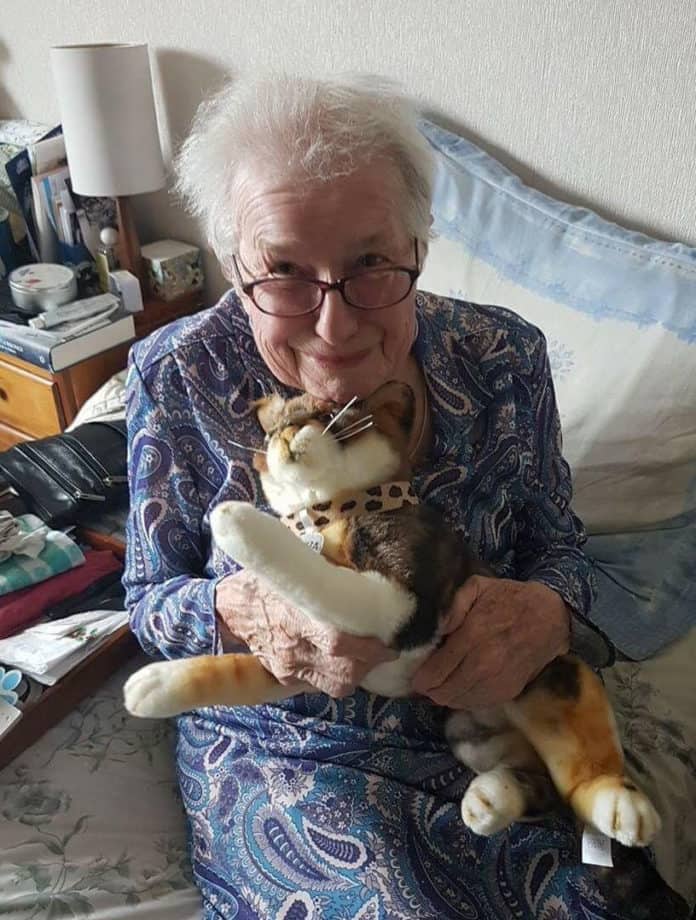 We are a professional blog site that may receive compensation or free samples from the companies whose products and topics we write about. We are independently owned, and the opinions expressed here are of the writer. To read the full disclosure click here.
________________________________________________________________________
Ashleyn Donaldson was a student in London who found herself without a place to live after a breakup, until she found a flat with a sweet landlady named Frances. In order to liven up her living space, Ashleyn went in search for a cat, and found one who needed a lot of love and care — which Ashleyn was more than happy to provide.
"I ended up with my beautiful tortoiseshell/calico, Tasha. She was covered in fleas when I brought her home, and her previous owners didn't feed her properly," Ashleyn shared. "Luckily she made a quick recovery."
Frances, the landlady, was a self-pronounced cat lover and took to Tasha immediately.
"Tasha often curled up on Frances' knee during the day, and was keen to 'help' Frances around the house. I would always be updated on Tasha's day when I came home from work or elsewhere," Ashleyn said.
Kitty Mischief Managed
Though Tasha was a sweet kitten, she also had her fair share of mischief — finding her way into other people's yards (and apartments!), and even getting trapped in a refrigerator.
"[One] morning, I came home and Tasha was nowhere to be found," Ashleyn recounted. "As a last resort I opened the refrigerator, and out leapt a bag of oranges, and a chilly cat! Note it's no colder in a fridge than a warmer winter night. She was fine, just annoyed that the tuna was on the shelf above her!"
A Huggable Memento
Tasha was definitely an explorer at heart, and one of her biggest adventures came when Ashleyn had to leave London to return to Ohio. While Ashleyn worried about the journey's effect on Tasha, she knew that Frances would be very upset to see the cat go. After saying goodbye to her landlady and friend, Ashleyn ordered a Petsie look-alike of Tasha so that Frances could have a huggable memento of her time with the tabby.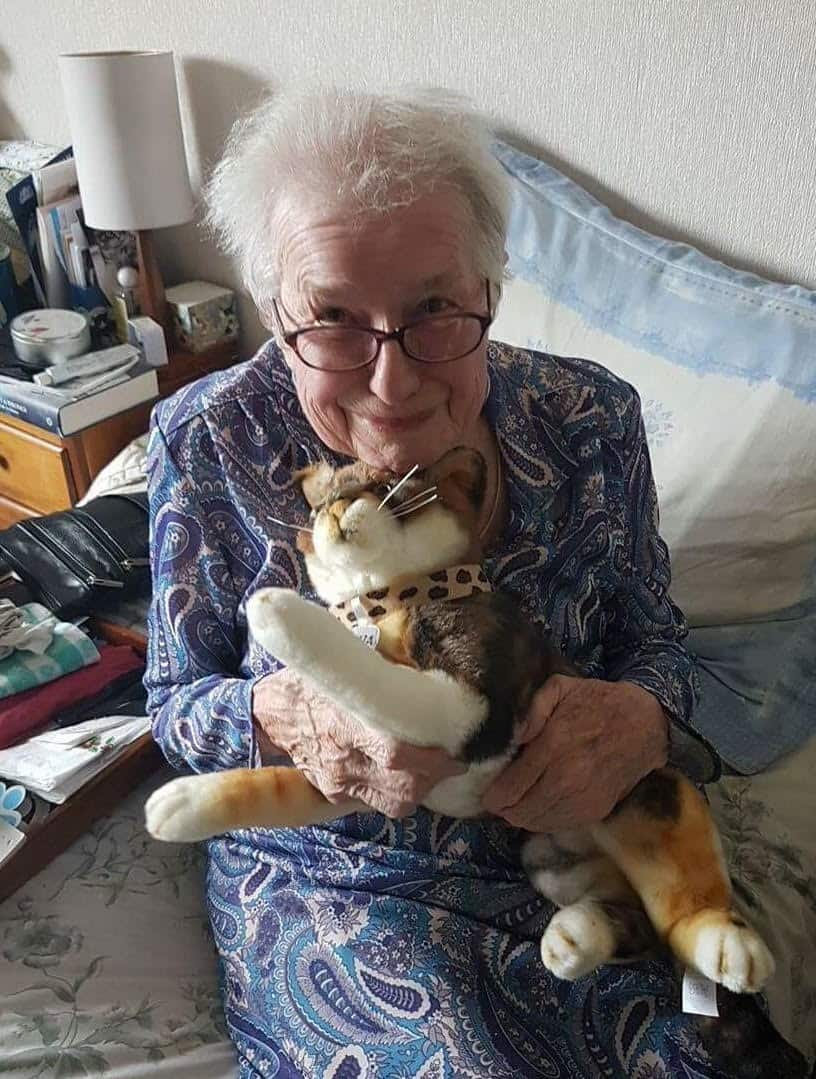 "I had already looked into Petsies at that time," Ashleyn said. "I signed up for the raffle, but didn't want to wait… [so] I messaged Petsies, and they were happy to help get a Plush Tasha made for my now 90-year-old friend and former landlady. As a student, I'd never really been able to give her anything. I knew this would be the perfect gift. It's not a real cat, but it's as close as I could get for her!"
Ashleyn said that Frances was overjoyed, and even showed the Tasha plushie to the vet and to Frances' church, and she sleeps next to Frances every night!
Order your own Petsies, custom stuffed animal today!