We are a professional blog site that may receive compensation or free samples from the companies whose products and topics we write about. We are independently owned, and the opinions expressed here are of the writer. To read the full disclosure click here.
________________________________________________________________________
Love is in the air! Whether you're in a relationship and adore the sentimental traditions of Valentine's Day or if your four-legged friend is the love of your life, we have the purrr-fect gifts for all pet lovers and their animals. Check out the 8 best Valentine's Day gift ideas:

The attachment we feel for our pets is true love. There's not a more unique gift to give your animal-loving significant other than a Petsies custom stuffed animal that looks just like their pet. Petsies are realistic looking plushies. Expert designers make each stuffed animal by hand and airbursh them to capture all the small details that make your pet unique. This personalized gift has made grown men cry, women shriek, and families do a double-take after seeing their Petsies for the first time. This is a Valentine's Day gift that your loved one will remember.
$199 on MyPetsies.com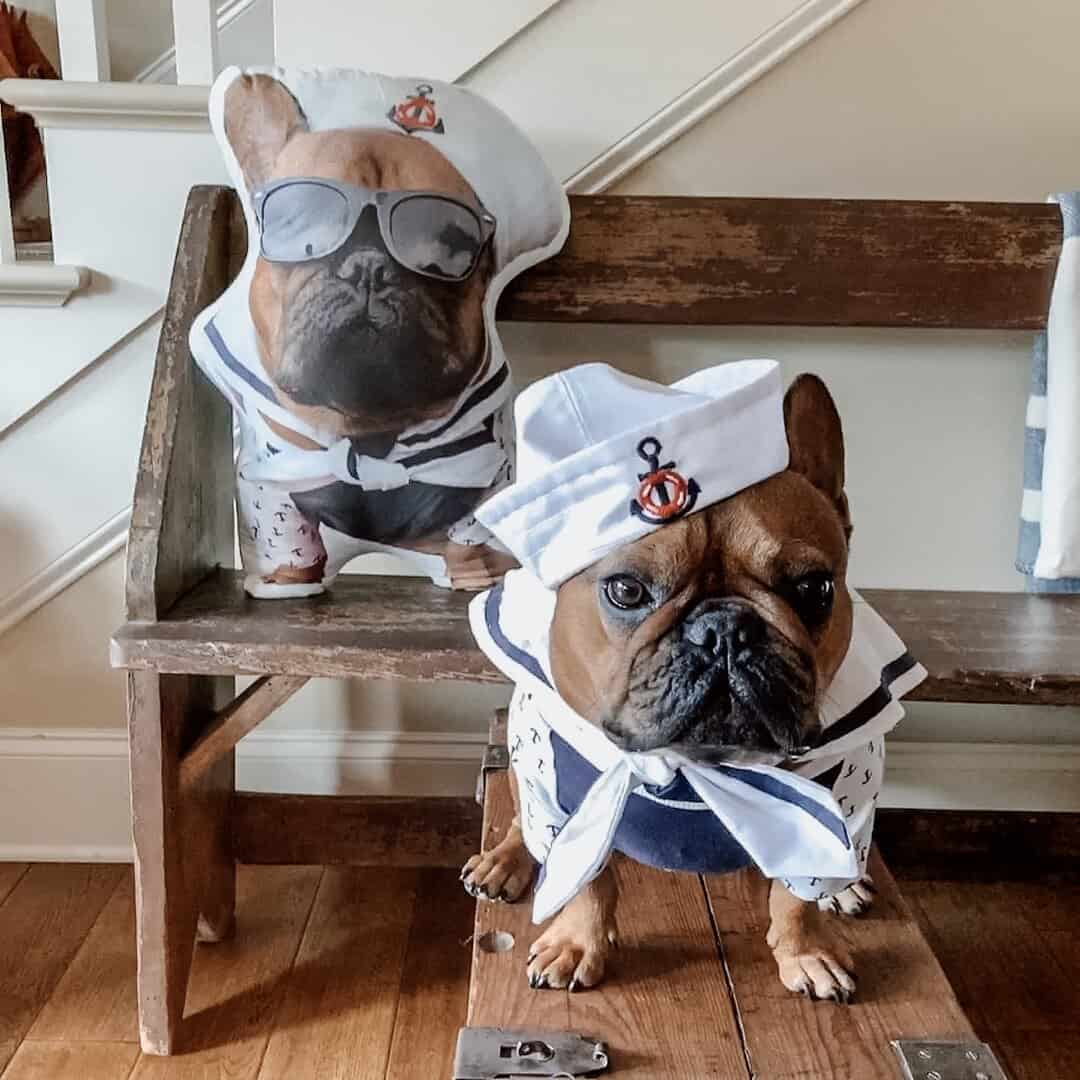 Our pets offer us unconditional love and what better way to show everyone how much we love our animals in return than a custom pillow made from your favorite photo of your pet! Petsies pillows let you cuddle your pet no matter where you are and minus all the hair! They come in three different sizes, are custom shaped, and printed on both sides of the pillow. Your Valentine will love this unique personalized gift.
Starting at $49 on MyPetsies.com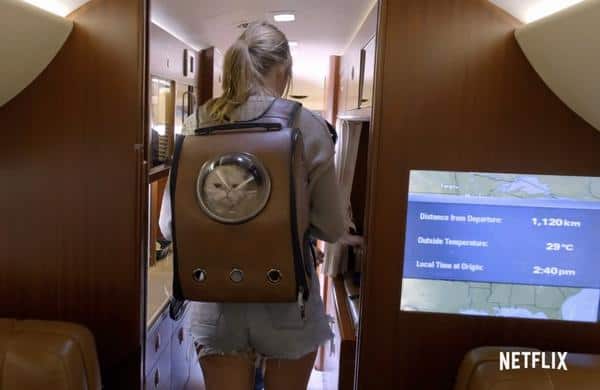 If your other half is a cat lover the Your Cat Backpack is the perfect Valentine's Day gift for them! Even pop princess Taylor Swift was spotted in the trailer for her new documentary, Miss Americana, sporting the pet carrier getting off a private plane. You can see her kitty Olivia Benson along for the ride resting comfortably on Taylor's back. Your loved one will feel like a superstar sporting the fashionable Leather Cat Backpack. The hard shell also works great for strapping this style into a car as a car seat.
$94.99 on YourCatBackpack.com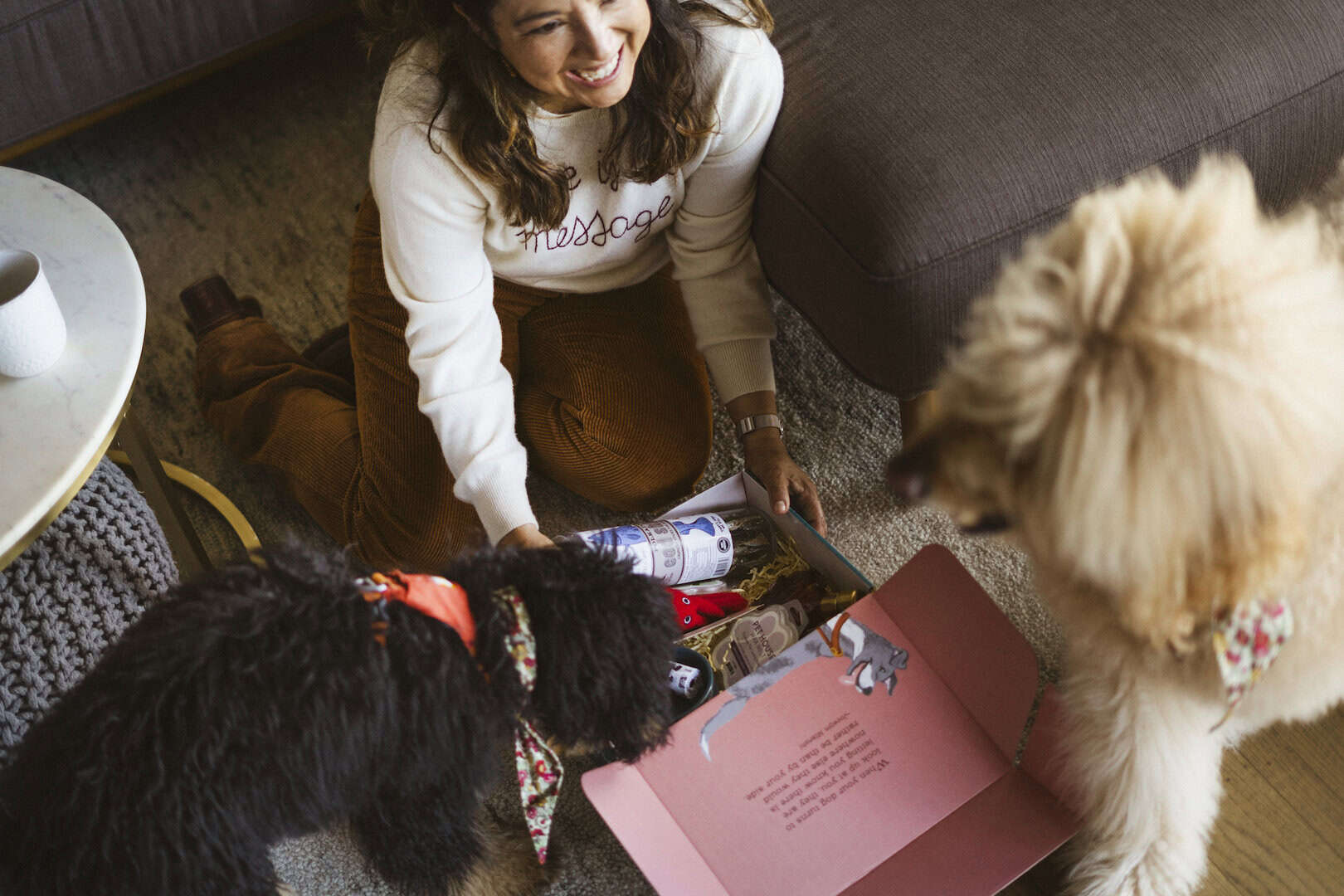 Celebrate your partner's love for animals this Valentine's Day with the recently launched Dog Mom Lifestyles Subscription Box. The dog mom in your life will love the monthly unboxing ritual, trying new things, exploring new places, enjoying simple pleasures from the comfort of home, all while giving back to animal welfare. Each Happy Dog Mom box includes animal rescue stories, a dog toy or accessory, dog treats, surprises for both dog moms and fur babies to enjoy, and VIP boxes include matching apparel or accessories. They also donate $1 from each box to an animal welfare group.
Starting at $44.99 on dogmomlifestyles.com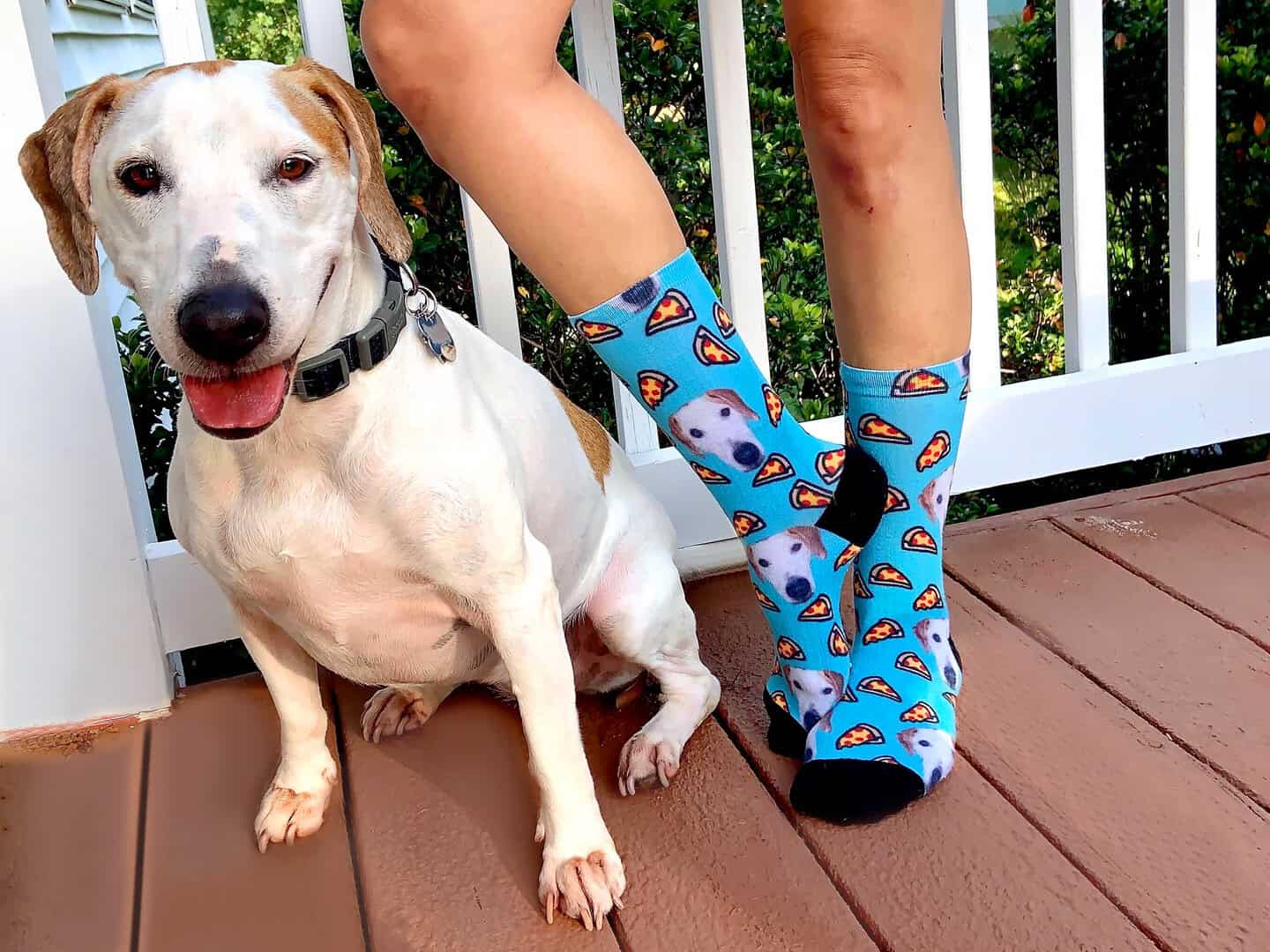 Is your Valentine obssessed with their pet? They'll love showing off their furry friend wherever they go with fun custom pet gifts from Petsies. Choose from custom socks, or custom keychains. These affordable personalized gifts are perfect for your loved one to spread their love for the pet. They're super easy to make. Just pick a picture that show's off the animal's personality and Petsies will print it directly onto the socks, face mask, or keychain.
Starting at $25 on MyPetsies.com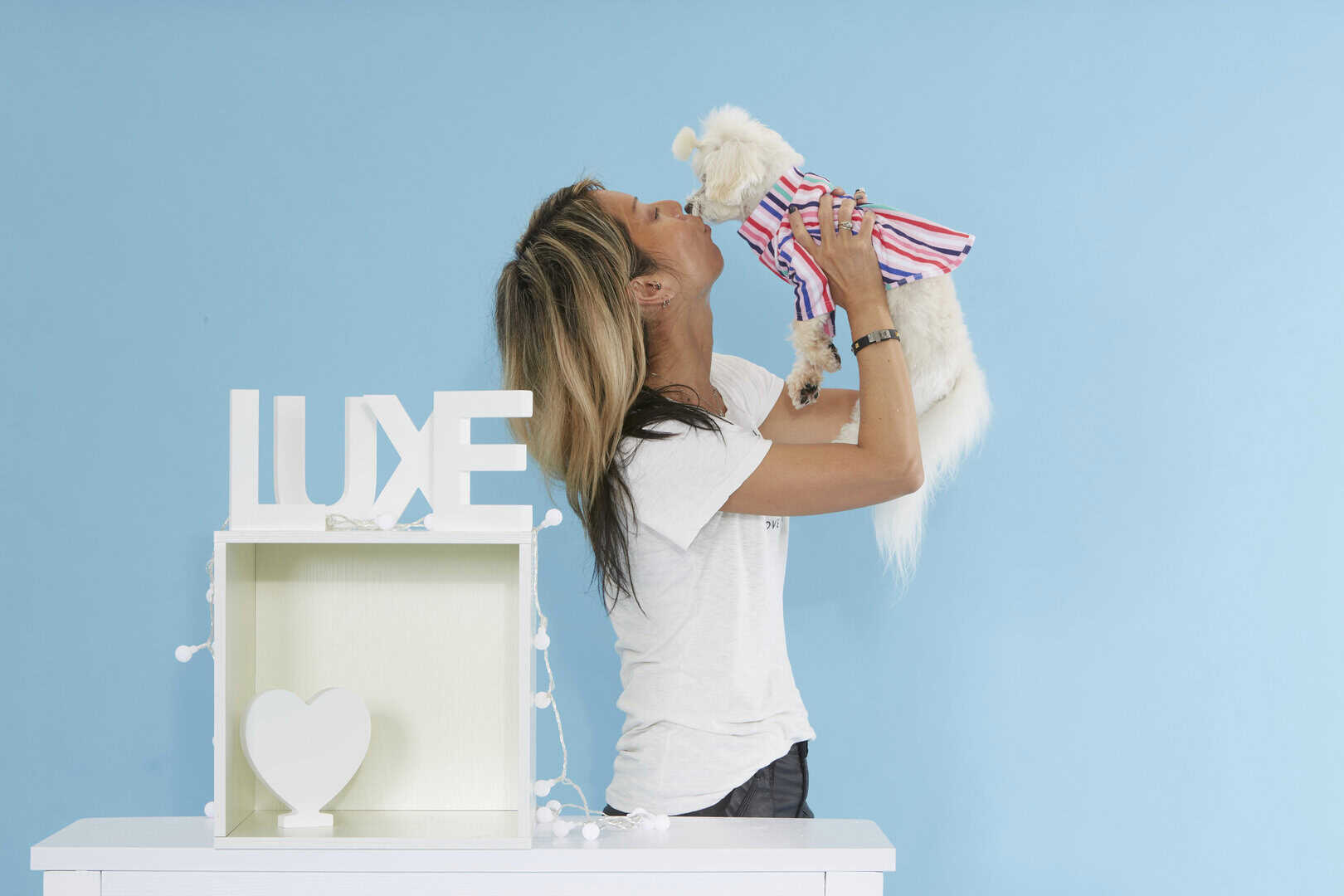 Get ready to show off your pup's #OOTD (outift of the day!) thanks to Tuxie Luxie's new chic pet clothing line. The everyday street style collection is both fashionable and comfortable for your pup. They specialize in toy and small breed dogs. There are so many different styles and designs to choose from to fit your pup's personality. Everything is made in the USA.
$60 on tuxieluxie.com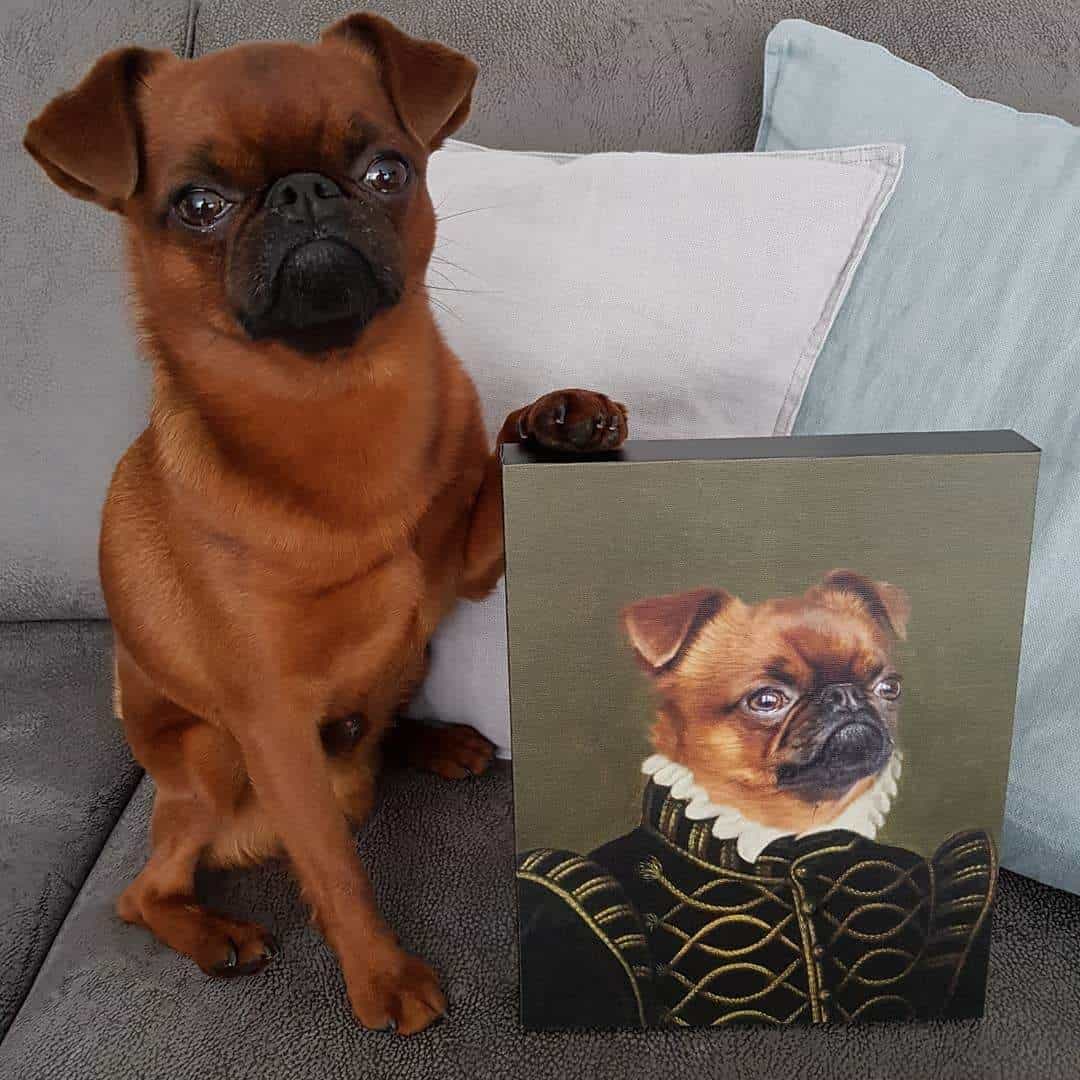 Express your love, adoration, and maybe obsessiveness of your pet with a one-of-a-kind renaissance portrait. Crown and Paw curates authentic 19th Century portraits and rare Renaissance-era oil paintings, then digitally combines them with your pet photo. So you end up with an incredible life-like work of art. Just choose a costume, upload a photo and Crown and Paw does the rest. The artists capture your pet's individual characteristics and facial features to express their unique personality. The hardest part is choosing where you're going to hang this custom print.
$49.95 on crownandpaw.com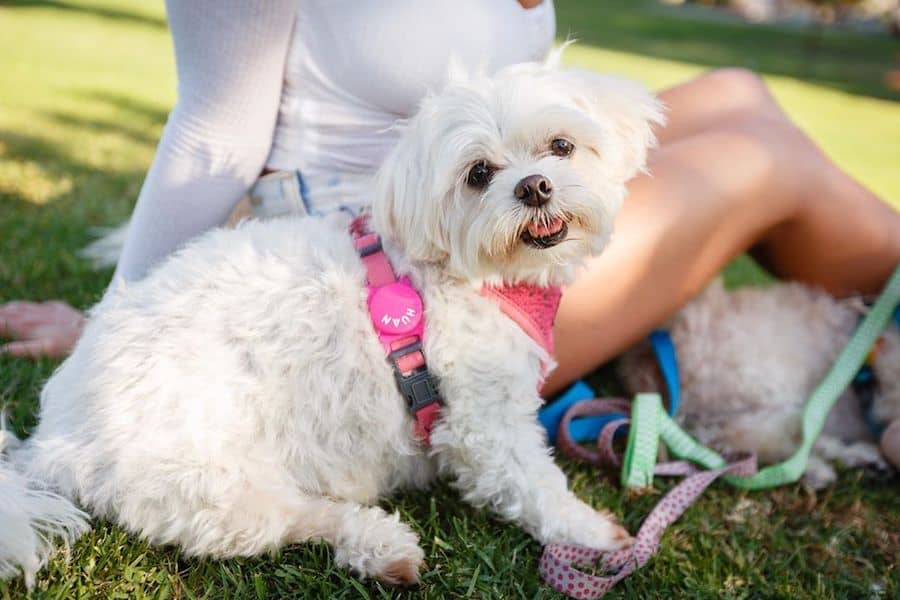 Give your Valentine piece of mind that their furry friend will always be safe with Huan Smart Tags. Think of it like Waze for dogs and cats. Huan Tags are little Bluetooth transmitters that can be detected with any smartphone with the Huan App installed – creating a virtual network that finds missing pets automatically! As soon as your missing pet passes by another Huan user or a Huan Sensor, you will be notified and see their location on the map. Choose from an array of colors and shapes to match your partner and pet's style.
$2.99/month on gethuan.com
Hurry because these 8 best Valentine's Day Gift Ideas for Pet Owners won't last!