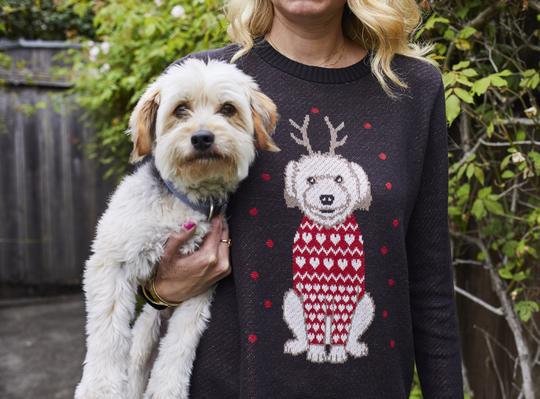 It can be tricky to find a holiday gift for the pet lover in your life that they'll actually find useful. But even the most serious fur parents can always use some help finding unique, fun dog gifts that go beyond the regular old treats, toys, and travel accessories. So we did the research for you. Here are 10 super cool and different gift ideas for this Holiday season.

Petsies
Petsies are custom stuffed animals made to look just like your pet. Whether you are looking for a fun gift for someone obsessed with their furry friend, create a wonderful keepsake to remember a past beloved pet, or gift your business travelers or college students with a huggable look-a-like companion while they are away from home. They're made from faux furs & airbrushed to match your pet's unique markings. Petsies specializes in pets of all shapes and sizes: dogs, cats, horses, rats, birds, and even monkeys. You name it, they can create it! Petsies also have a wide range of products that make the perfect gifts for any pet lover. From personalized blankets to custom pet magnets and ornaments, these thoughtful gift ideas will go a long way with your loved ones this Holiday season.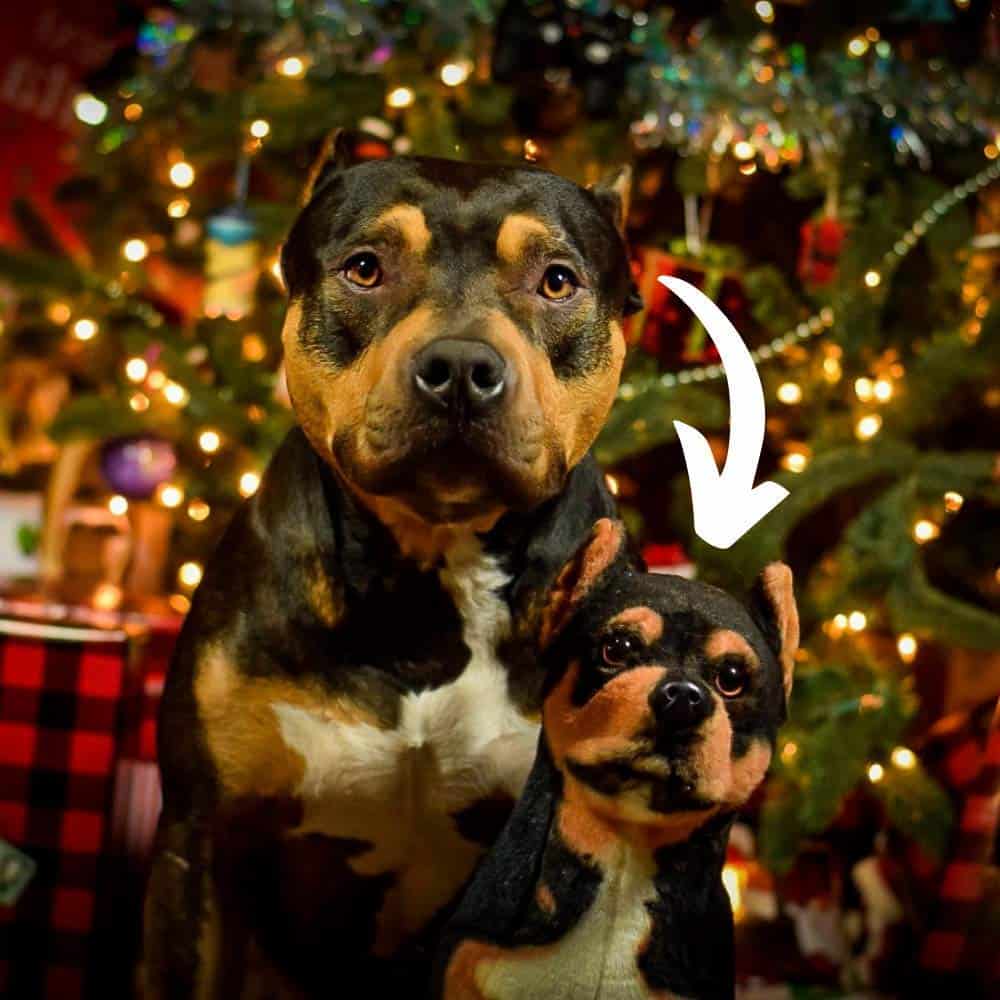 Big Lu Natural Dog Treats
Looking to surprise your dog with new treats this Holiday season? Try Big Lu's Surprise Me Hooman variety pack! With this box, your dog will get a chance to try an assortment of delicious single-ingredient natural dog treats with every box. All you gotta do is pick your dog's breed size, and they will send you the best treats for your dog to enjoy. The treats are automatically delivered on your schedule. No obligation, modify or cancel your subscription anytime.
KUOSER
Are you and your fur ones ready for the cold weather? Give the gift of warmth this cold season. This fashionable tie-dye hoodie from KUOSER is made with thick fabric with a plush feel, bright in color, simple and stylish. Made to fully show the cute personality of your four-legged friends.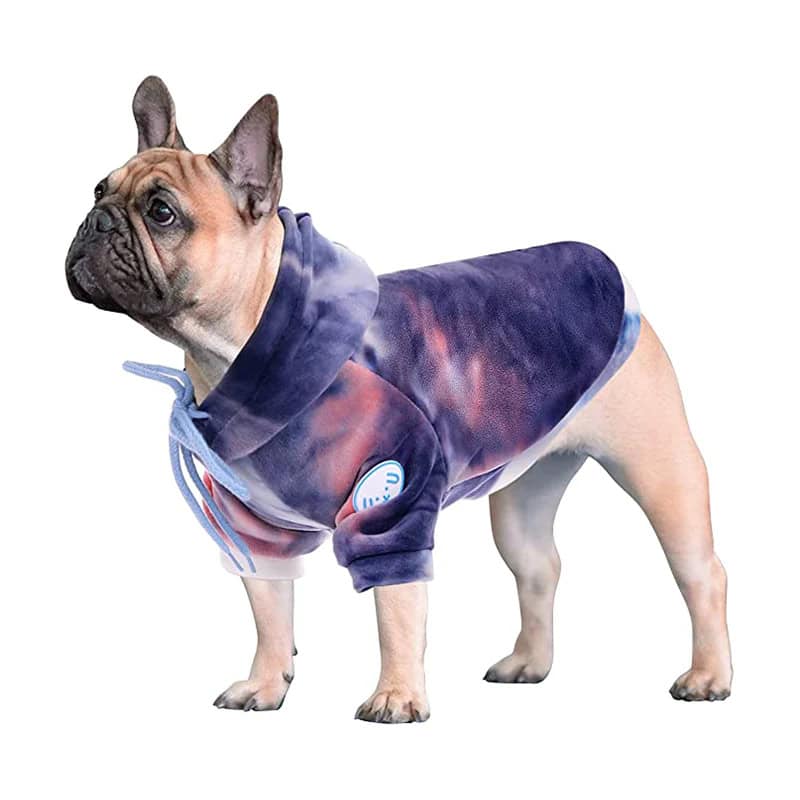 Pet Junkie
If you're looking for an elevated dog bowl for small, medium, or large pets, Terrazzo is a beautiful elevated food and water bowl from Pet Junkie. It has a mosaic pattern made of colorful chips resembling broken stone. There are a number of potential benefits of elevated dog bowls, including ease of eating and cleanliness. These stylish pet bowls are functional, but also look great in your home. Pet Junkie bowls make great pet decor for your kitchen or living room.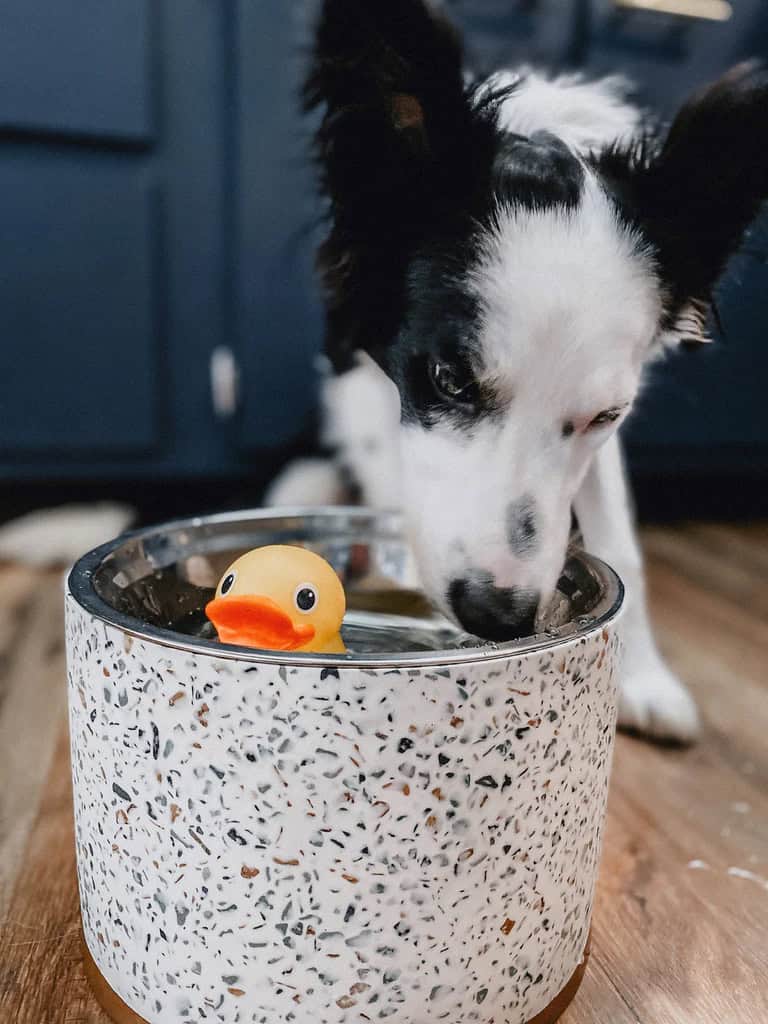 Calming Dog
Give your pet the gift of comfort and good sleep for a lifetime of health and happiness. This Calming Cuddle Bed + Memory Foam helps combat stress, ease anxiety, promote healthy sleep and support your pup's overall well-being. It also features the first-ever all-natural scented "calming card" that you can insert into a pouch on the bed which will further help ease stress and anxiety. Simply select the calming card that fits your dog's needs and you can enjoy up to 30 days.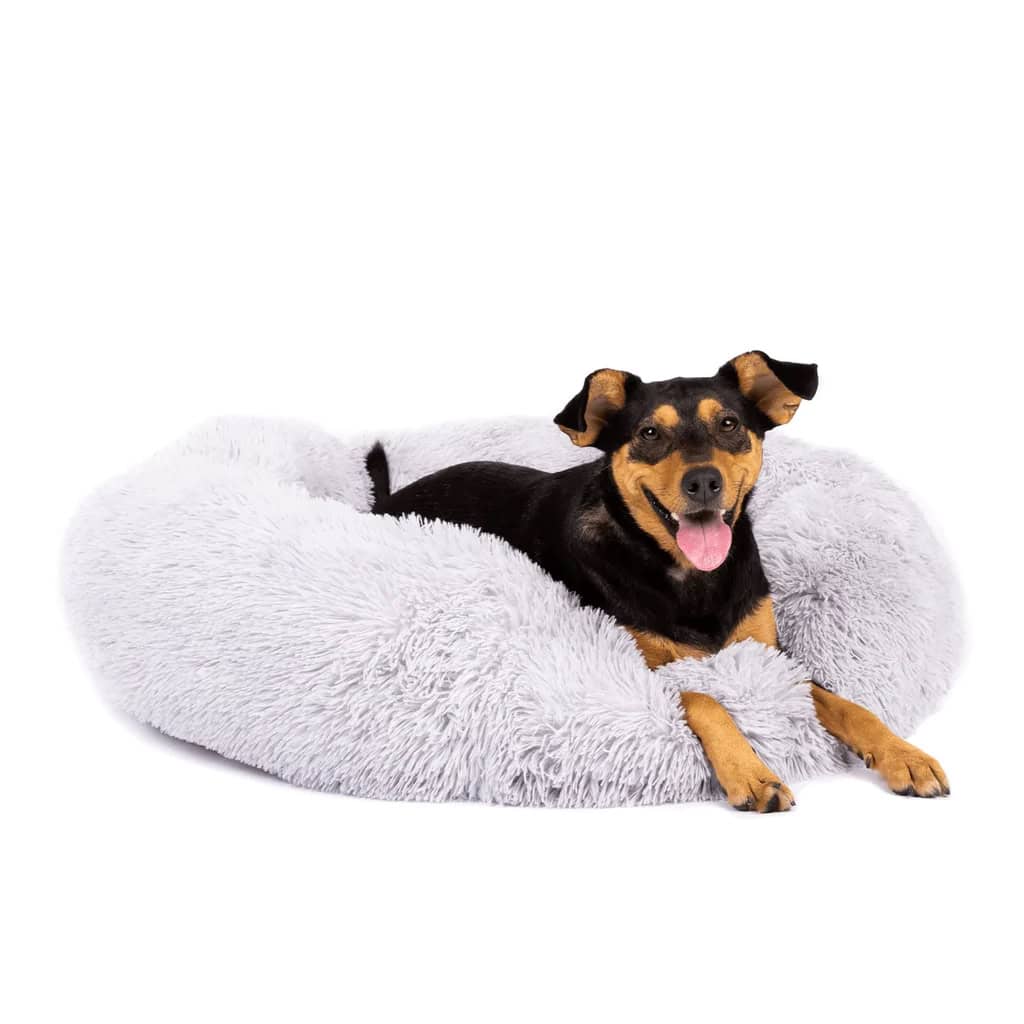 Max Bone
Featuring a 3-in-1 technology, the GO! With Ease Hands-Free Leash, it's here to revolutionize the way people walk their pets. It can be worn around the waist or shoulder using our ultra-resistant hardware, or even as a regular leash. 3 different ways to use it. 6 colors to choose from. They designed this leash to provide better control than hand-held leashes while enjoying a hands-free experience. It might just be our favorite leash yet. Recommended for dogs up to 65lbs.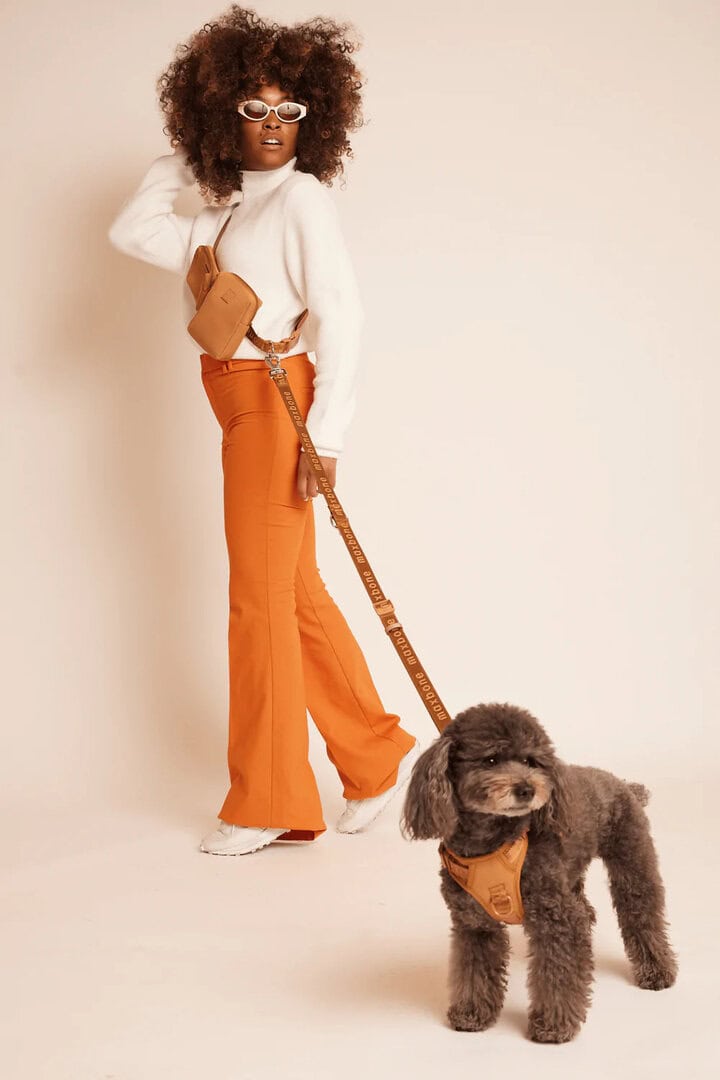 Fit Bark
For those active pups in your life, give the gift of peace of mind with the Fit Bark Location and Health Tracker. Every day, get alerted when your pup leaves a Wi-Fi-safe place. In an emergency, track them nationwide on Verizon, AT&T, and T-Mobile's networks. With 24/7 activity & sleep monitoring, FitBark GPS is a new way to motivate you and your dog to be active, explain changes in behavior, and make better decisions about mobility, anxiety, and skin conditions. Requires Wi-Fi and mobile app location permissions.
Bubbles & Sparks
Looking for a fun and functional leash to help with training? Bubble & Spike's mission is to create simple, easy-to-use, everyday training accessories with a fun dose of fashion. Their goal is to inspire dog owners to get excited about training their dogs. The Berry Confetti Simple Slip Lead ™ is made of durable mildew-resistant rope that will never stretch or bungee. It features a spring-loaded metal stopper to keep the leash high on the dog's neck and a custom tear-drop o-ring that points up when used correctly. Handmade in the USA.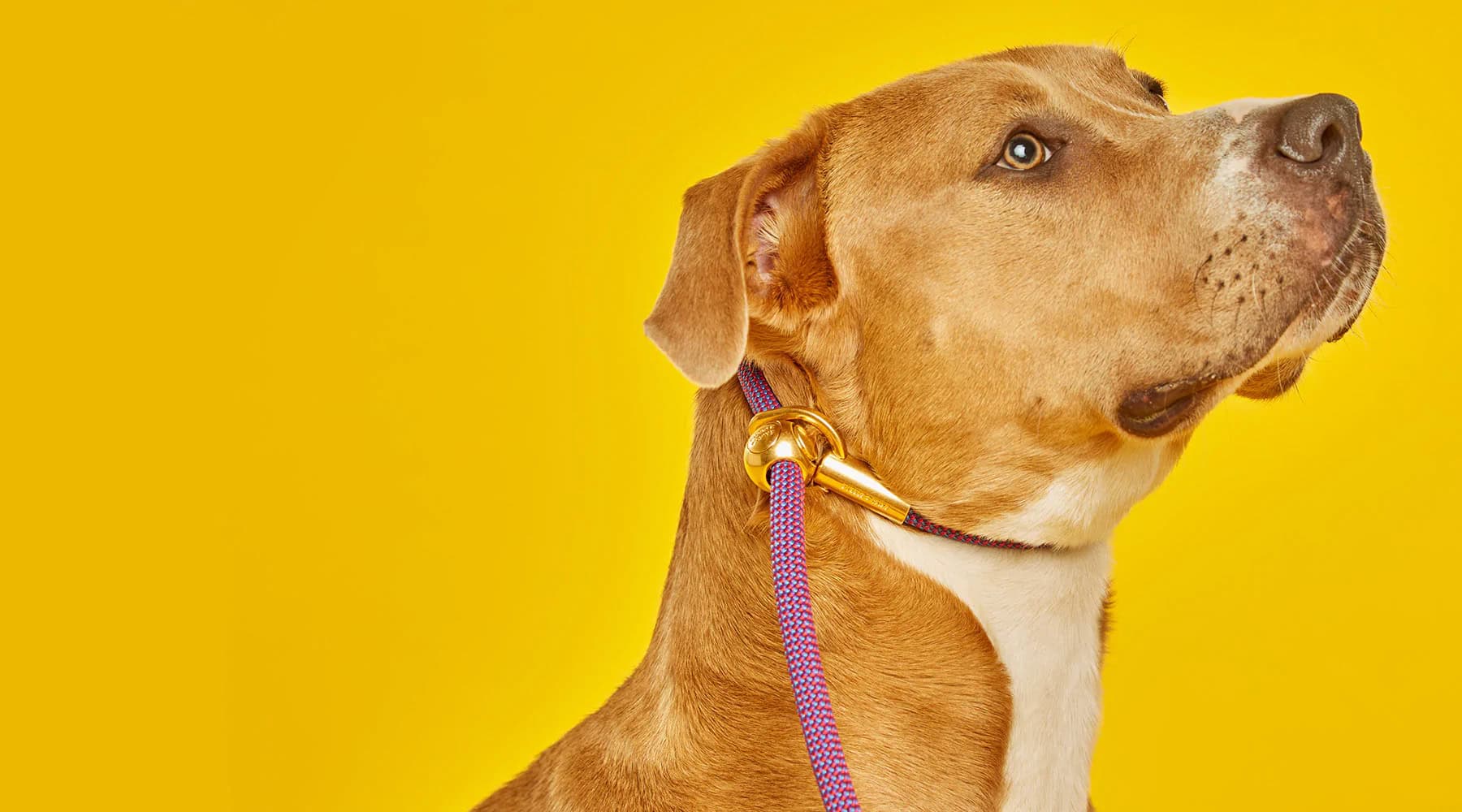 Choueer
Have you ever noticed your cat's gesture of raising their heads up high when pooping? This is actually a natural habit for evading predators. The Choueer team just completed a two-year research on cats' behavior, which was devoted to balancing the conflicts between cats' biological habits and human family growth environment, and then the ChouBox was born! ChouBox is the only automatic litter box with this unique open-top entry design for fitting cats' nature in the world.
My Pet DMV
Looking for a Pet ID that looks like a Pet Driver's License Tag? You've come to the right place. I mean, what dog doesn't need a personalized photo ID card! My Pet DMV Pet IDs come with one large wallet-sized pet ID card that looks similar to an actual driver's license and three smaller versions. Super fun and unique! The pet IDs and dog collar tags can be put on your keychain, on your pet's collar, or keep as a spare pet ID in your wallet.