We are a professional blog site that may receive compensation or free samples from the companies whose products and topics we write about. We are independently owned, and the opinions expressed here are of the writer. To read the full disclosure click here.
________________________________________________________________________
It's the season of giving and many people love including their dogs in their holiday festivities. Whether you're looking for the best gift for your dog-obsessed loved one, or you want to put something under the tree for your pooch, we have the best dog gift ideas you can find for the holidays.
Gifts for the Dog Lover
What's better than one dog? Two dogs (especially if that second dog doesn't require food or walking!) Dog owners will love this plush version of their dog, and pup will love its lookalike! Petsies are custom stuffed animals of your pet. They include all the features of your dog from their ears to their tail thanks to their designers' airbrushing techniques. All you need is a couple of pictures for the artists to work off of. Your pet-obsessed loved one will love displaying their pet's doppelganger for everyone to admire. This holiday gift will have any dog parent falling in love with their pet all over again.
Purchase on MyPetsies.com, $199
Petsies custom pajamas are the cutest, most unique pjs ever! They are lightweight, but cozy enough to wear in the winter. They are also the perfect gift since they are both personalized and useful.
Purchase on MyPetsies.com, Starting at $39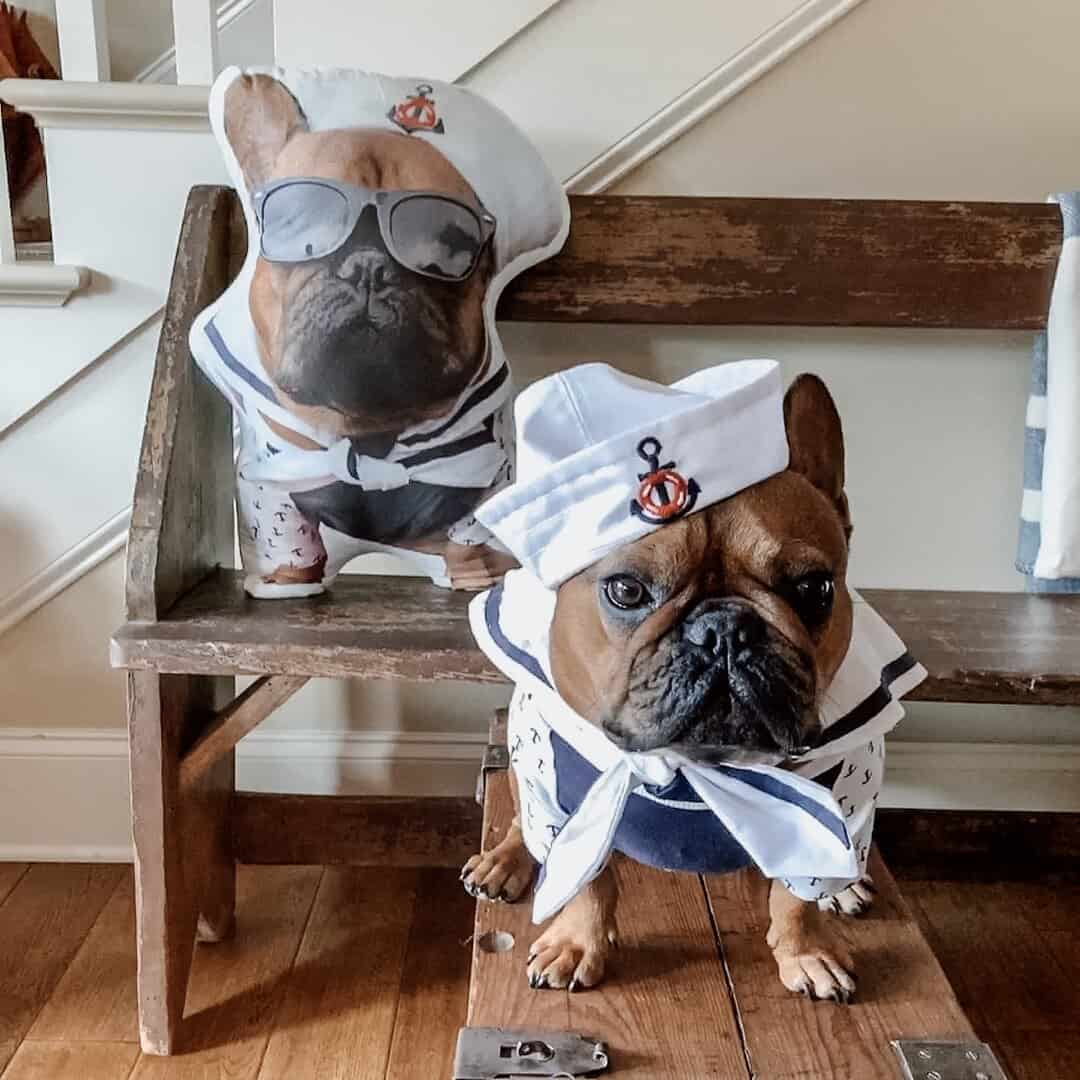 Snuggle with your dog no matter where you go with Petsies Pillows. They're super soft and huggable. They're easy to make too! The hardest part is finding just one photo to upload and then Petsies prints it directly onto the front and back of the custom-shaped pillow. You can choose from three different sizes for this affordable custom gift option for all the dog lovers in your life.
Purchase on MyPetsies.com, Starting at $49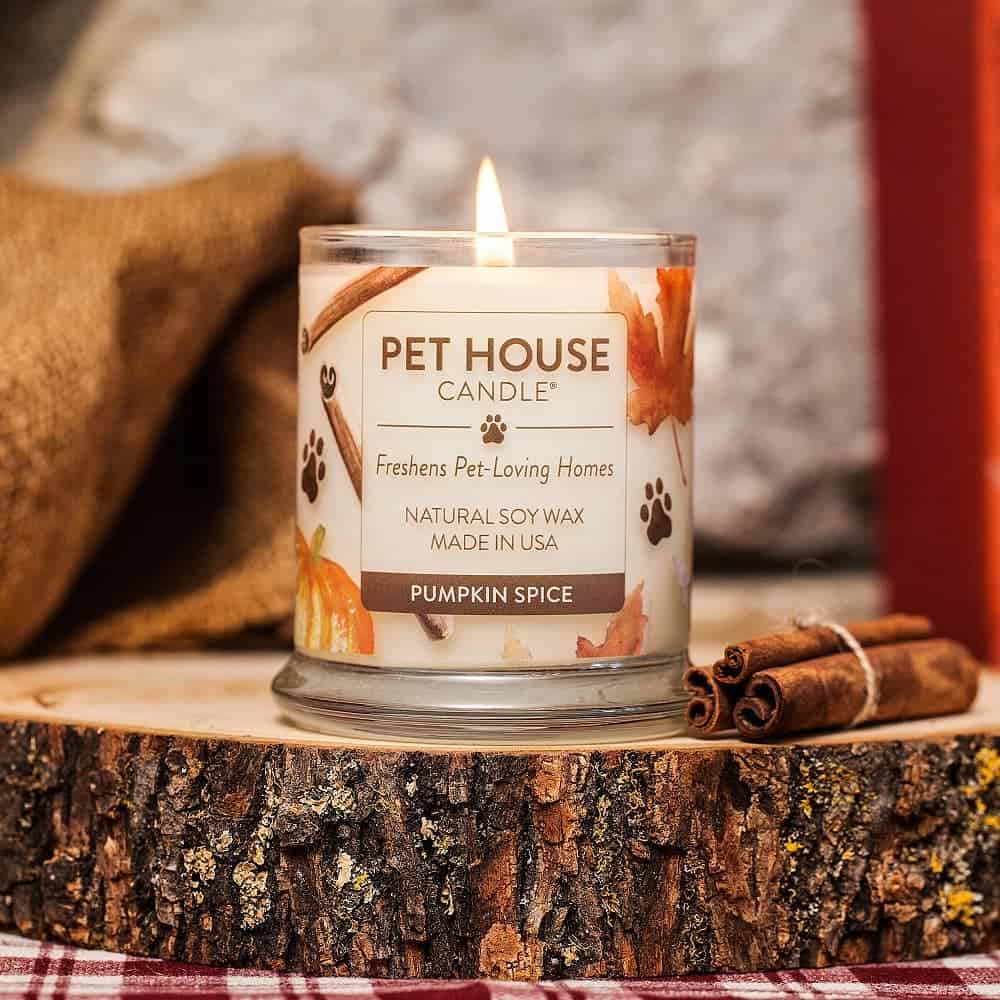 Candles are popular holiday gifts and if you're looking to give one to a pet owner, you want to make sure it will get rid of any unpleasant animal odor. Pet House Candles are made from 100% soy wax and freshen any pet home. There are more than 40 fragrances to choose from to find the perfect smell for the special pet parent on your list. The Pumpkin Spice is a warm and spicy holiday favorite with a blend of pumpkin, cinnamon sugar, maple butter, and vanilla bean.
Purchase on onefurallpets.com, $21.95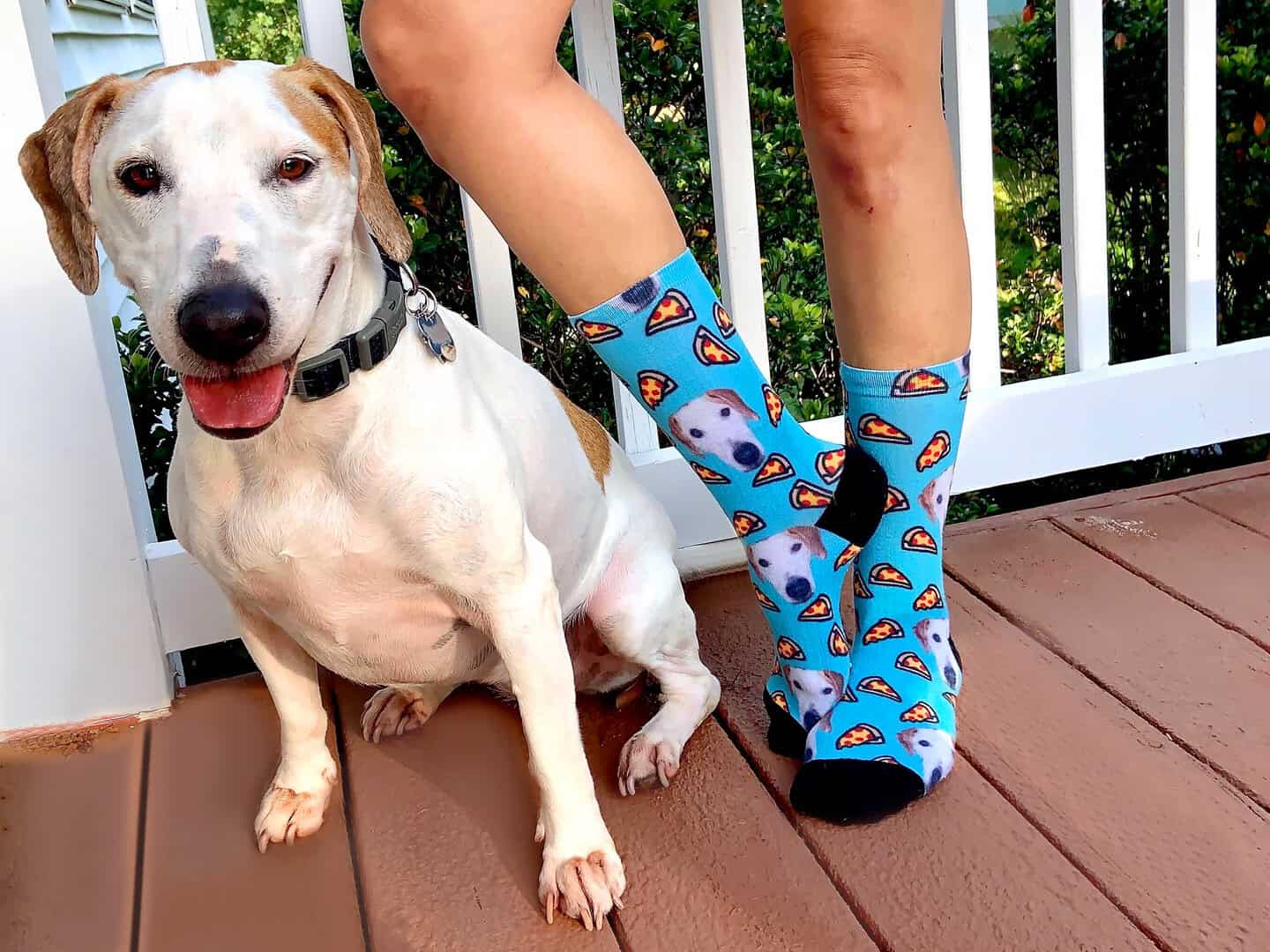 Socks are a staple stocking stuffer, but there's nothing ordinary about Petsies new custom socks that feature your pet! Your dog-obsessed friends and family members will adore sporting their favorite furry friend on these stylish socks. There are so many fun designs to choose from like pizza, hipster, or even make your pet a unicorn!
Purchase on MyPetsies.com, $25
Do you want to find out the exact breed of your dog? Embark will help you learn more about your dog's genetics. It can provide information about your furry friend's ancestry, traits, and genes. Embark can also detect more than 160 canine diseases. This is a great gift for dog owners who have rescued their pooch and want to find out more about him.
Purchase on Amazon.com, on sale for $169
Dog Gift Ideas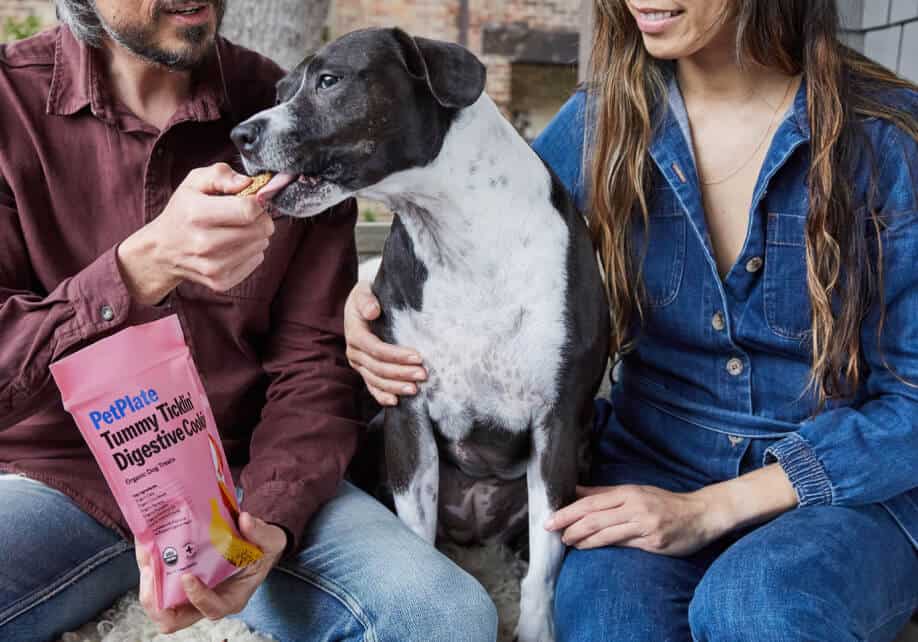 Treat your pet this holiday season to PetPlate's Tummy Ticklin' Digestive Cookies and Joint Jumpin' Mobility Cookies. In addition to 4 signature fresh-cooked meals, PetPlate recently launched two new treats. The Joint Jumpin' Mobility Cookies are for dogs that need hip and joint support. The Tummy Ticklin' Digestive Cookies are perfect for dogs that need probiotic and digestive support. These PetPlate treats will not only taste great but help your dog too.
Purchase on PetPlate.com, prices vary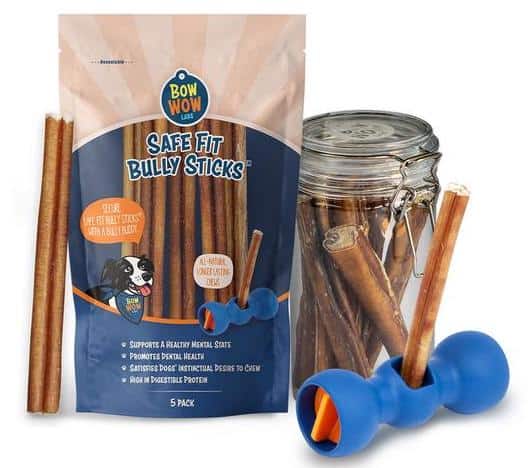 Dogs deserve a treat they'll love and that's safe. It's estimated that more than half a million dogs each year choke on or swallow something that's too big for them to digest. Dogs and dog owners love bully sticks because they are natural, healthy, and stimulate your pet. But there's also a risk of the dog choking on the end of the treat. That's where Bully Buddy comes in. It attaches to the bully stick so dogs can't swallow the end of the treat. The Bully Buddy Starter Kit has everything your dog needs including the toy, bully sticks, and a jar to keep the treats fresh.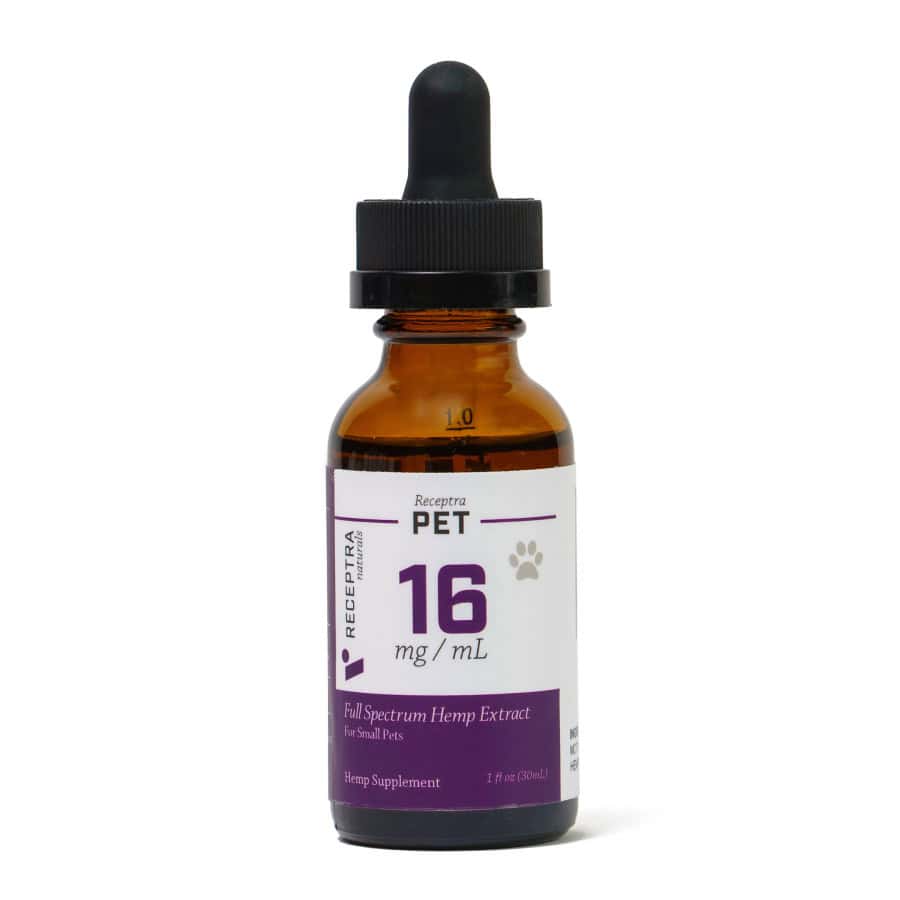 Keep your pets calm during the holiday chaos with CBD from Receptra. Dogs can become excited and anxious when they're around people their unfamiliar with, traveling, or the loud fireworks on New Year's Eve. CBD for pets is also great for aging dogs and promotes mobility and a calm focus.
Purchase on receptranaturals.com, Prices vary

When someone gives you a gift, it sends the message that you love and care about them.
Your dog isn't any different. There are so many Dog Gift Ideas For Dog Owners to choose from. Your favorite four-legged friends will love that you included them in the holidays too.
But make sure you order soon. More people will be shopping online this year, so there could be a delay in delivery if you wait to order. Do you still need some gift ideas this holiday season?