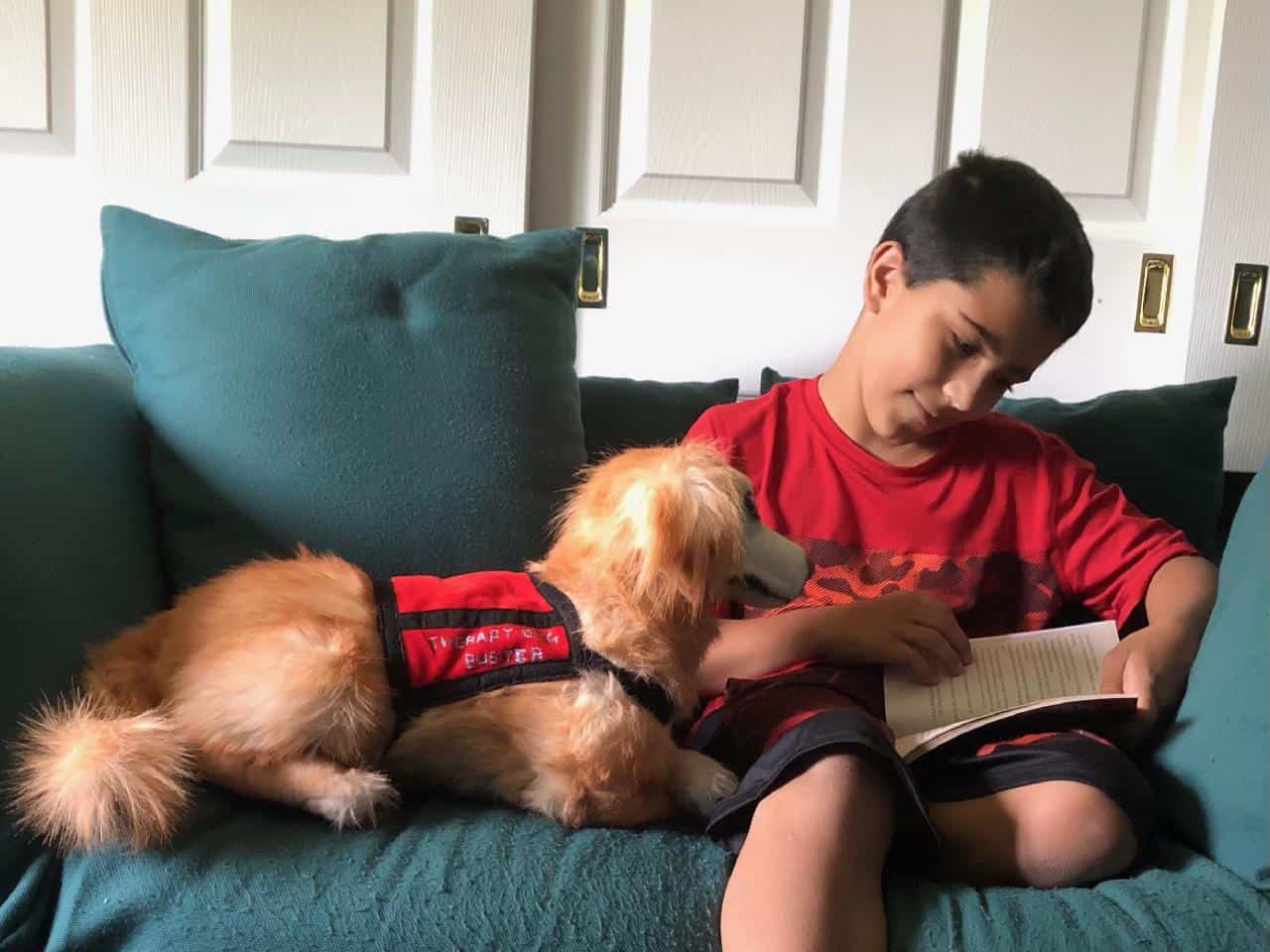 Meet Christina Pellegrino and Buster; the dynamic duo behind The Buster Reading Program! The Buster Reading Program is designed to help children with their reading abilities, anxieties, and fears.
The Buster Reading Program started after Buster became a certified therapy dog in September of 2019, in a small town in North East New Jersey called Cedar Grove. "Our first-ever reading program was at our local library and he was such a natural, you would think he had been doing this for years!" Christina wrote.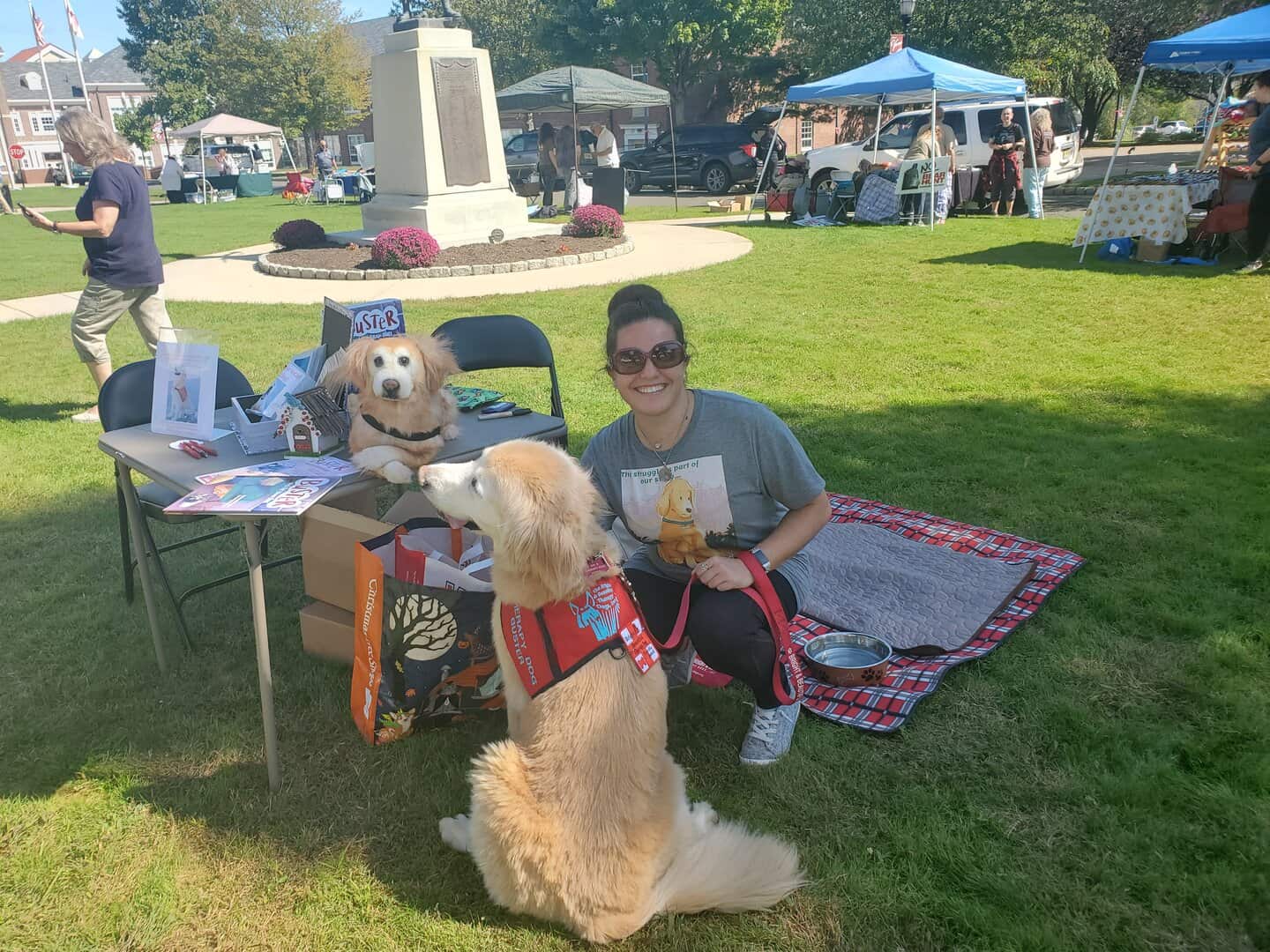 They then started a reading program at a local elementary school, North End School. Christina had also attended this school as a child which added an extra special touch. It's not just Buster the kids could connect to, but herself as well. "I've been in those same halls at their age, with a handful of the same committed teachers and nurses who are still at the school today, which was a very special connection to have." She explained.
Buster quickly developed "regulars" and started to create bonds with the children beyond just the intentional benefits of "read to dog" programs. Now, how does the program work? The children are split into small group reading sessions and then take turns reading an individual piece or they work together to read a book.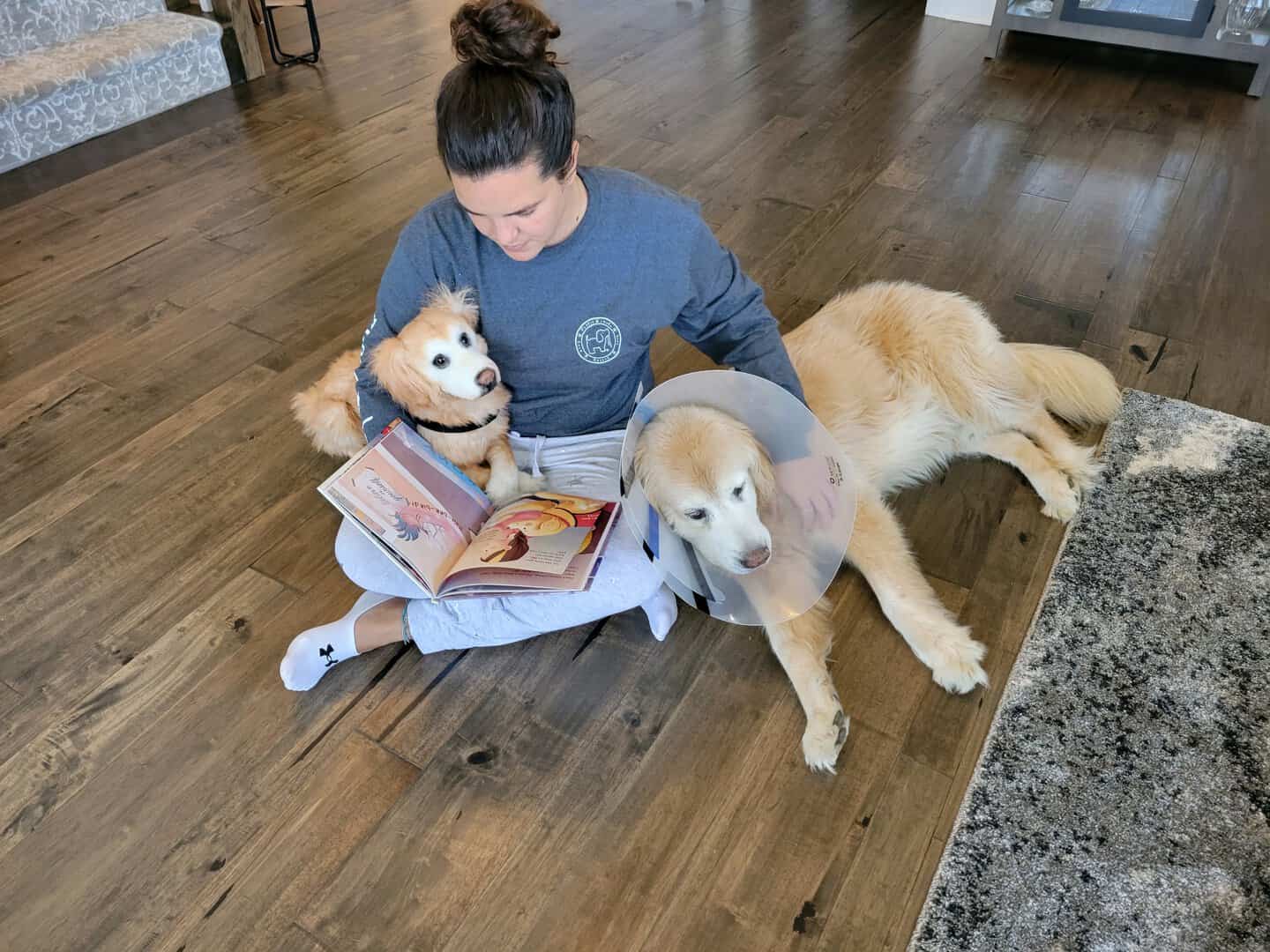 Reading to Buster helps the kids in many ways. The most important is that Buster is a non-judgmental party; he listens to the readers so the pressure of messing up on a word isn't a concern, helping reluctant readers feel more at ease. The kids often feel that they are teaching him to read, assuming the role of teacher versus student, which is empowering for them. This allows the kids to do something fun while embracing something that is challenging.
Another benefit of the program has been helping children who may have a fear of dogs, overcome that fear. The quality time spent with Buster helps the child get past that fear by engaging with a dog up close and seeing that, regardless of his size, there is a gentle, loving animal.
The last major benefit, which plays into the pandemic, is his constant source of support through a time when the day-to-day lives of many children were completely uprooted. Whether it was through a computer screen or in an outdoor session, Buster was there to help soothe and support the kids while adjusting right alongside them.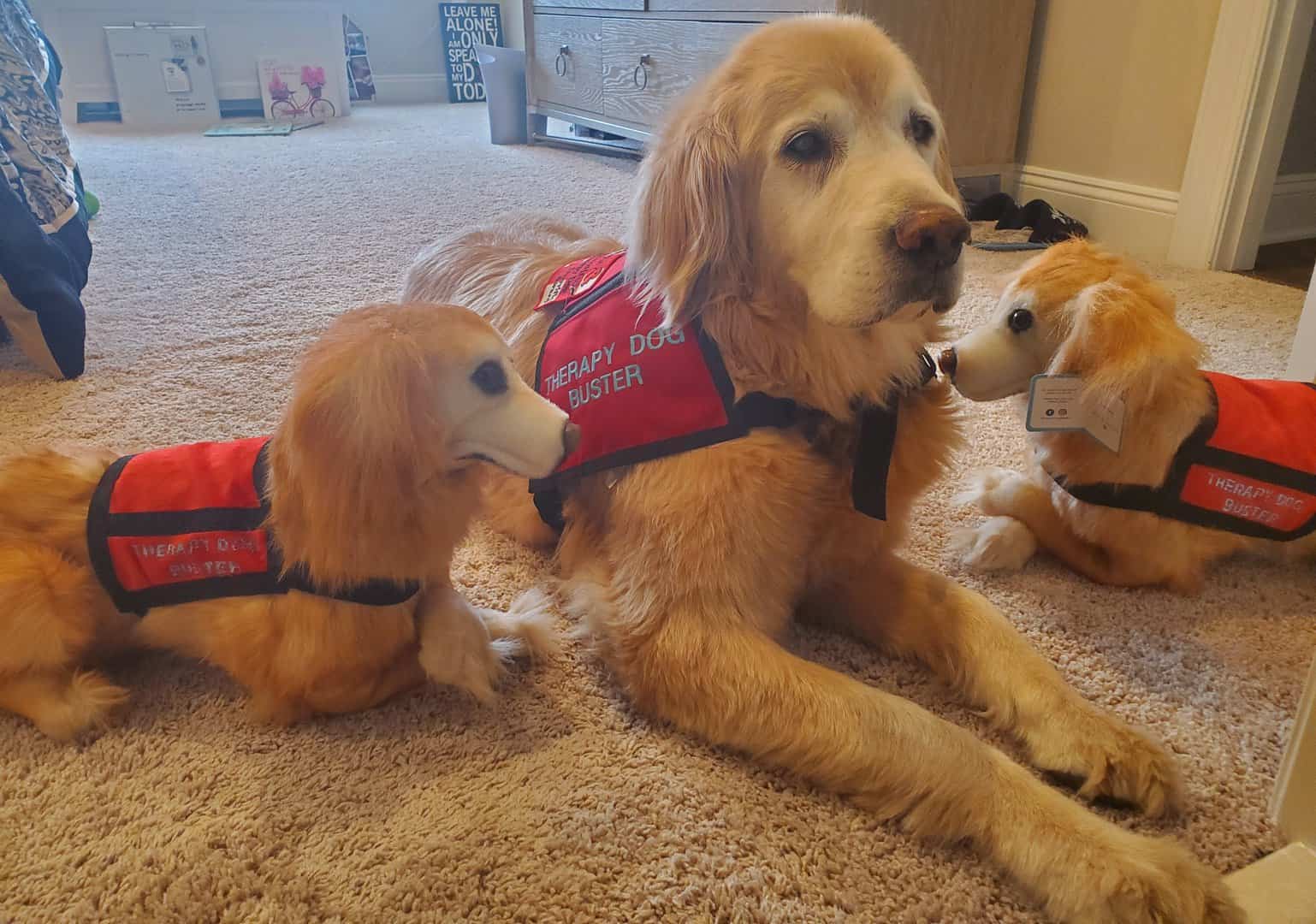 Partnering with Petsies has definitely amplified this experience for the kids. Working together to create the Buster Petsies plushies, or as Christina and the kids refer to them as the Buster Buddies! Being able to "take Buster home" was very exciting. Since the kids already established this bond with Buster himself, getting to take home a super cute stuffed animal replica, they were able to embrace his essence at home and continue their reading journey.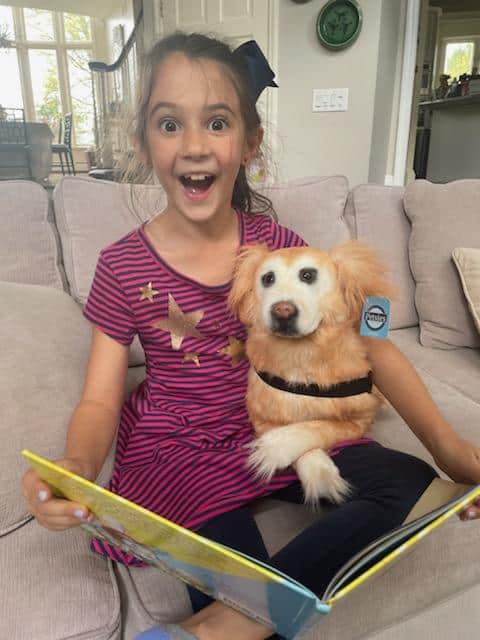 The Buster Petsies plush gave them an even greater opportunity to practice reading because they didn't have to wait to read to him, he was right there. Especially for our younger readers where imaginary play is part of their world, the Buster Petsies plush was absolutely real! Seeing the little ones take care of the Buster Petsies by making sure to give it food and water and having him join tea time with the rest of the stuffed animal family.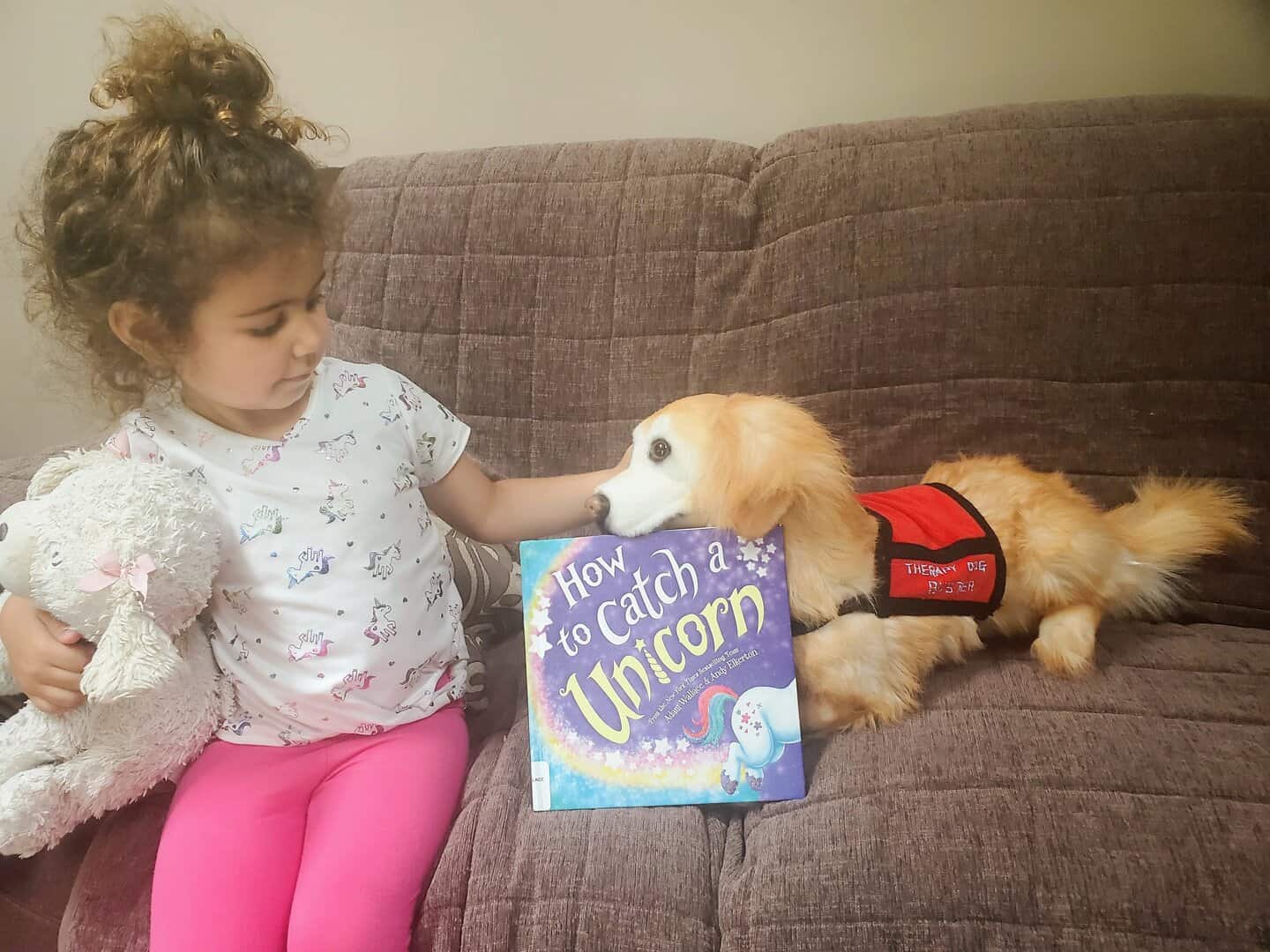 One of the biggest challenges for children to overcome is the lack of self-esteem, there has been such a confidence boost with The Reading to Buster Program. With the combination of the visits and the Buster Petsies, the kids developed comfort and more of an identity with themselves. There is a lot more self-assurance and an "I got this" attitude and It is truly incredible to see.
So what's next for The Buster Reading Program? Well, Christina is now embarking on a brand-new venture, writing a children's book inspired by her and Buster's amazing work, Buster and the Brain Bully, which is out now, available through Amazon and Barnes and Noble.
"We are just so very proud of our program! I never dreamed it would be what it is, I really had no clue where we'd end up working and how much it would literally change our lives." – Christina Pellegrino & Buster
Don't forget to check out Petsies.com for all the great custom pet gifts offered.