Let's talk about gifts for the dog-lover in your life. You can head down the well-worn path to obvious options like dog mom shirts and dog dad mugs—which are great fun—but if you've set the bar high and are reaching for super-star gift-giving status, then follow along with our list of the best gifts for dog-lovers:
For the Safety Conscious Dog Parent
Eating too fast will cause health problems like obesity, choking, bloating and vomiting, which could be life-threatening for dogs. PETDURO's Slow Feeder Dog Bowl can effectively slow down your dog's eating to keep them healthy. Grab the modern durable Slow Feeder Dog Bowls for dogs to have fun eating slowly and healthily. Unlike other cheap soft plastic dog bowls, ours is made of hard thick heavy-duty polished plastic which looks similar to ceramic.
For the Traveling Dog Parent
If you've been around dogs for very long you know they love routine, and as a human on the planet earth you know that travel is rarely routine. That's where dog luggage comes IN. With a system organized exclusively for doggos, this luggage provides ample room for a week of supplies. It provides two lined food/treat carriers (holds 30 cups), two collapsible silicone bowls, and a placemat with room to spare for a blankie, tennis balls, and Fido's favorite stuffie. Dogs quickly learn that this doggie diaper bag means they aren't getting left behind and, in time, it becomes part of the travel routine.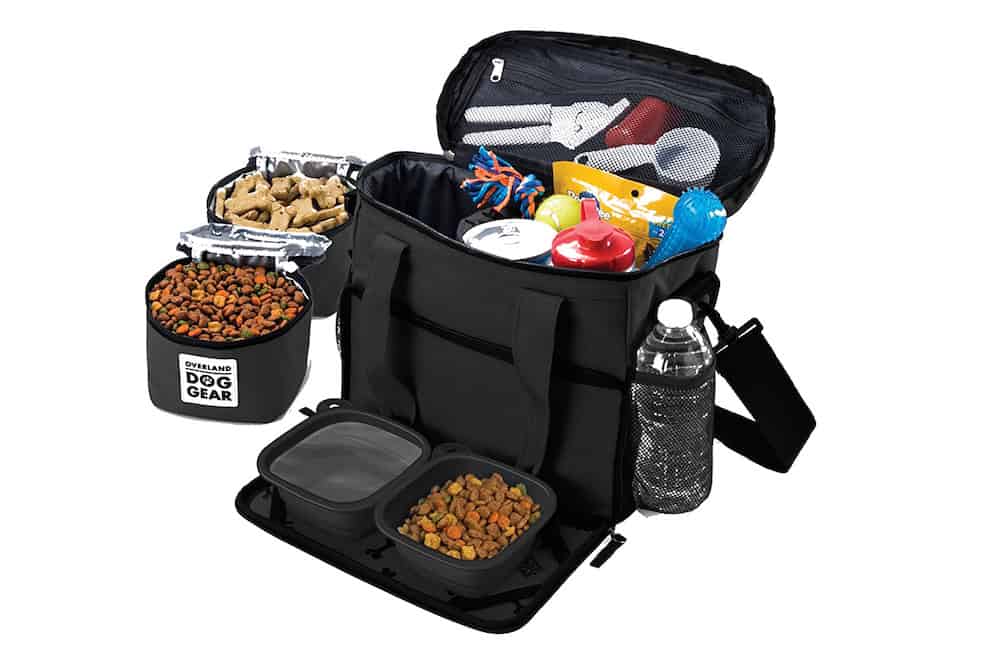 This kind… not this kind:
For the Hard to Buy For Dog Parent
We all know this type of dog dad or mom, the one who has a cabinet full of cheeky dog mugs, a drawer full of doggo t-shirts and gadgets galore. So what is one to do in this situation? Put down the PetCo gift card and head over to Petsies. Here you will find super soft plush personalized dog blankets that feature breed-specific designs in a wide variety of colors. Whether you are snagging a blankie for your mom's sausage dog or fulfilling your secret Santa obligation, the giftee is sure to be delighted with this unique and thoughtful gift.

For the Fashionable Dog Parent
Humans express love for their fur babies in all sorts of ways, there's the ever-popular baby talk and ever-expanding list of cutesy pet names. But sometimes words aren't enough, that's where Friendship Collars come in. The unbreakable bond between dog and dog mom materializes in the form of matching dog collars and human bracelets.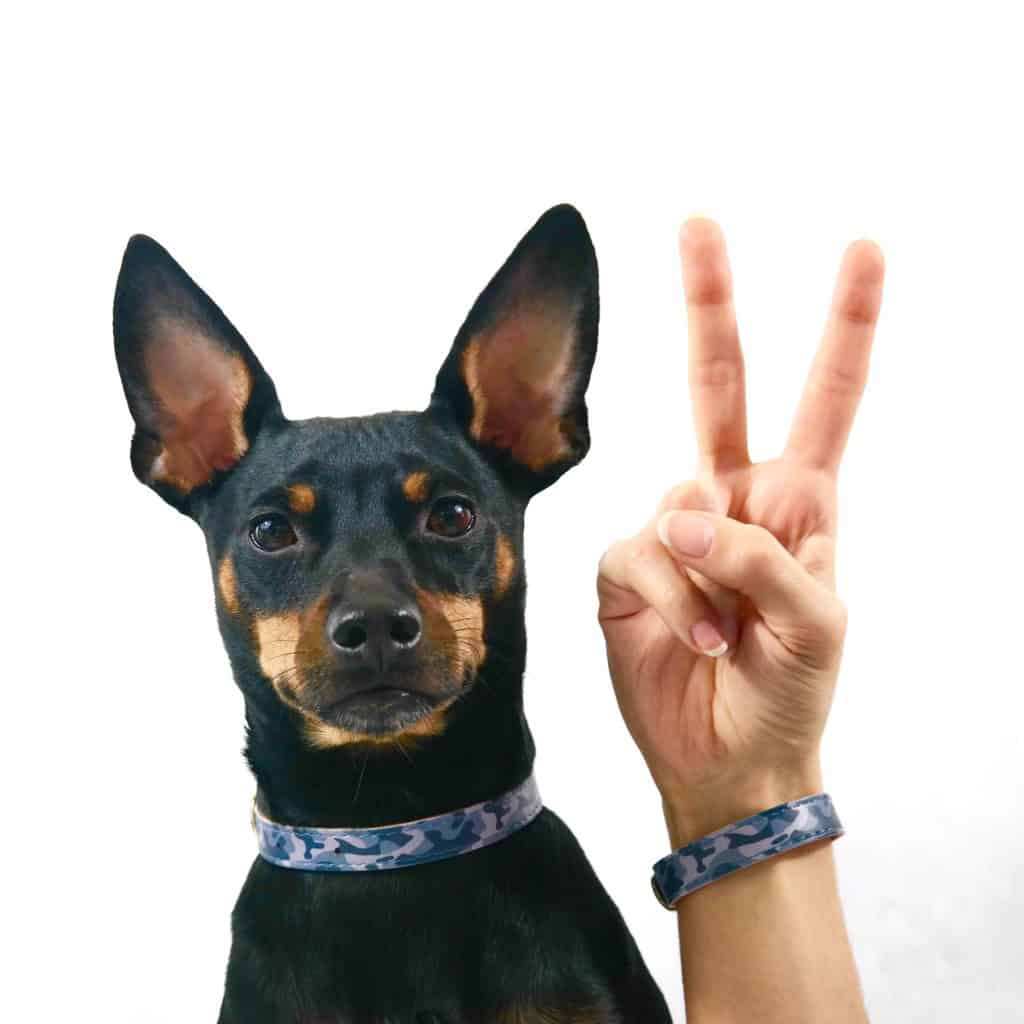 For Every Obsessed Dog Parent
Launch your pup-loving pal to the next level of puppy love with the ultimate expression of doggo love, a realistic plush representation of their fur baby. Because really, we all know two is better than one. Dog moms will marvel over the likeness of their stuffed animal dog from Petsies and will forever cherish their duplicate doggo.
Added bonus—these pups have been trained to never bark so don't believe Miss Yummy Yummy Marshmallow face when she blames her twin Petsie for the ruckus. Giving this thoughtful and inspired gift will secure your placement in the gifting hall of fame, plus you will feel pretty awesome that you have made someone so doggone happy.
Check out a full Petsies review on PetKeen.com HERE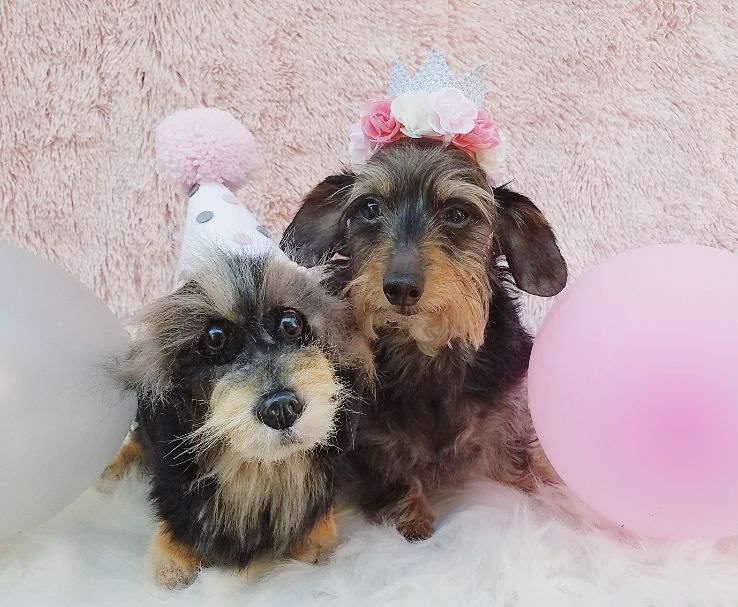 Sentimental or Adventurous Loving Dog Parent
The best way to describe our next gift idea is the Pandora of dog collars from Bella & Beau. Start with a patent-pending leather collar then choose from over 200 charms that represent special moments shared between dog and dog mom or dad. Unique and clever charms like an Easter egg, rubber duck, candy cane, Star of David, 1st birthday, a kong toy, and, our favorite, the "Drinks on Me" toilet bowl charm. Gift the collar and a couple of charms this year and breeze through gift giving for nearly every other future event or occasion — because there's a charm for that.