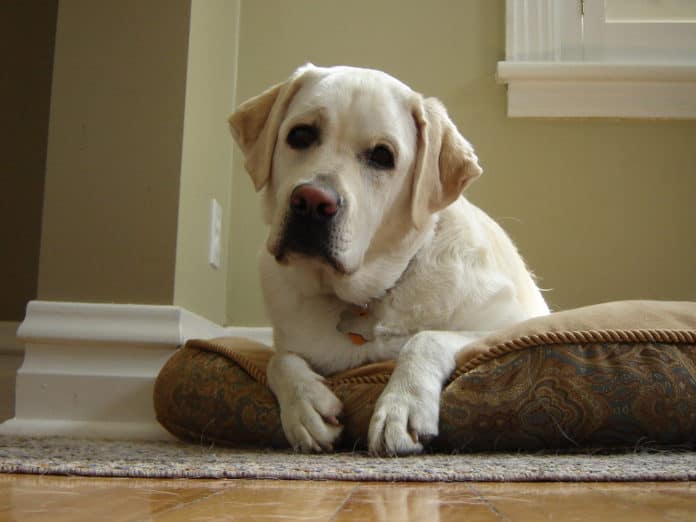 Summer vacation is over. You get up a bit earlier to get all of the kids ready, make breakfast, pack a last-minute bag lunch, see them off to school and then finally head to work. But what about the family dog? Now that the house is empty, your pup(s) need to find a new way to entertain themselves.
If you want to prevent the potential mess caused by an angsty pup, or you just want to ensure that your dog is aptly entertained while you're away at work, try these tips to keep your pet's brain productive throughout the day!
Morning Walk… Or Jog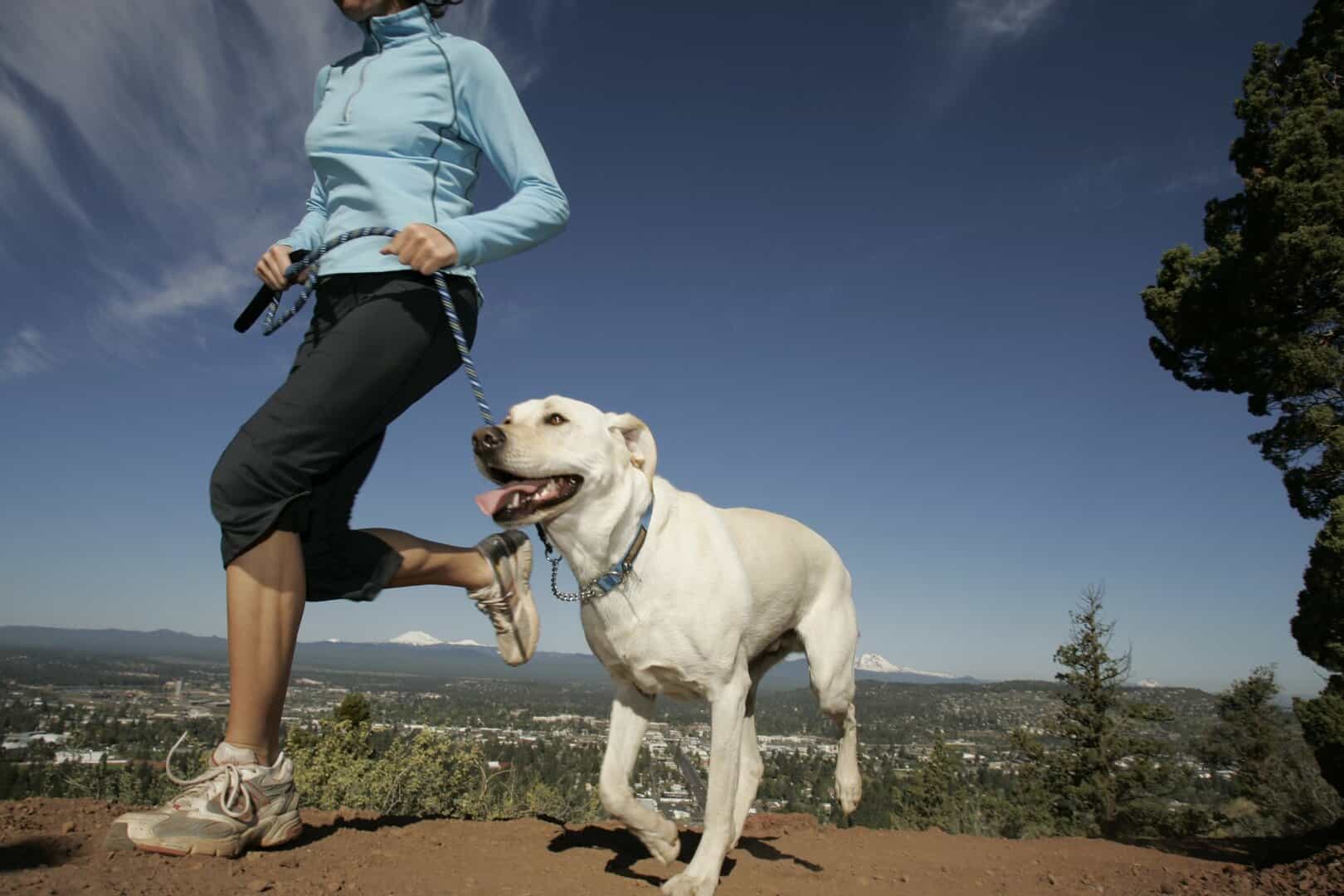 Jogging in the morning can be a great way to boost your metabolism and establish a good energy level for the rest of your day, according to Healthsomeness. Why not share some of those benefits and bring your dog along on your morning route?
Going on a morning jog with your dog can be a great way to expend some of their excess energy, making them less rowdy while you are away at work. Plus, the extended change in scenery can help fight off dog boredom, and running past other joggers and their dogs can encourage better social skills.
Being proactive and exercising your dog early in the day is the best way to ensure that the family dog won't be bored or destructive at home. But there are other methods to entertain and protect against chewed-up furniture and doggie-loneliness.
Peanut Butter Never Fails
Dogs love peanut butter. Heck, I'm going to say that most people love peanut butter. It's just so good. You can keep your pup entertained (and very happy) by filling a hollow toy with peanut butter, and letting them take their time licking the toy clean.
You can switch up this method by filling the toy with peanut butter and dog food and freezing it overnight. This way it will take longer to get all of the treat out of the toy — making sure that your pet stays entertained longer, and they'll be sure to thank you for the tasty pastime!
Food-Filled Scavenger Hunt
While your kids are away at school, try giving your dog their own education by playing some brain games — such as a scavenger hunt around the house!
Leave small amounts of dog food or treats in certain areas or underneath toys to encourage your dog to search the house and solve problems to get their reward. Switch it up every day or few days so that your dog doesn't get into a routine and eventually get bored. Methods like hiding a treat behind a barely cracked door, behind a curtain or at the bottom of a basket filled with toys. See how many hiding spots your dog can figure out, and be sure to reward them as their scavenger skills improve!
Dog Dentistry with Dental Chews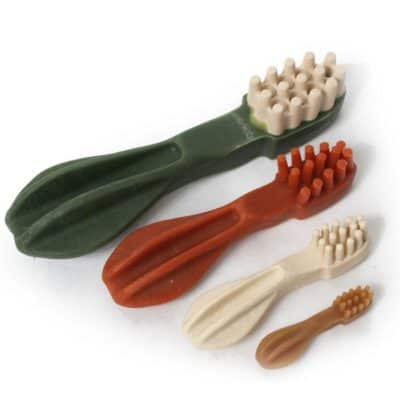 Keep your dog from chewing on furniture while you are away and instead have him gnaw on a dental chew toy. This way you are preventing furniture damage from a bored canine while also promoting doggy dental health.
Any sort of chew toy, bone or treat will help to keep your puppy busy and content through the day, and will keep their minds off of (and teeth away from) those tasty-looking pieces of furniture. Choosing an option that offers dental benefit is the healthiest option, however, and can reduce teeth and gum issues for your pet.
Most pet stores offer chew toys that strengthen teeth and promote mouth hygiene. Also, they take time to chew up, so your dog will be kept happy and busy while you are at work and your kids are at school. Don't you wish Dentist visits were that easy?
There are a ton of ways to keep your dog busy and content in an empty house, but at the end of the day, the best way to make them happy is to just be with them. Your dog loves you, and the best way to reward them after a long day of scavenger hunts and dental chews is to play with them, run around with them, and ultimately show them that even though you spent all day at work, your favorite place to be is right at home with them!