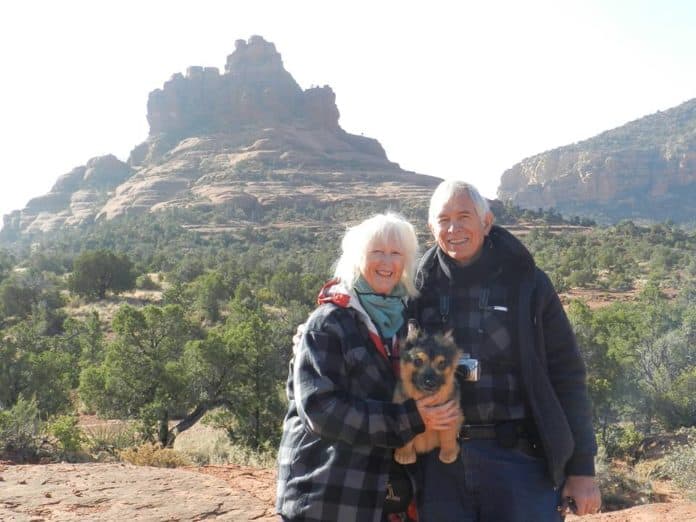 We are a professional blog site that may receive compensation or free samples from the companies whose products and topics we write about. We are independently owned, and the opinions expressed here are of the writer. To read the full disclosure click here.
________________________________________________________________________
Over the years, we have heard so many beautiful stories of how Petsies custom stuffed animals have helped families grieve the loss of a pet. Being able to cuddle your beloved dog or cat as an adorable plushie can help you keep the memory of your pet alive. For this particular couple, their Petsies did just that.
Harriet and Rick had their German Shepherd, Wiena (pronounced: VEE-NAH), for 12 and a half years. While the couple had other dogs before this one, Wiena, stood out among the rest. Her parents took her everywhere with them, from local dog parks to long-distance road trips. Wiena got along with all animals and people. Harriet had so much love for this dog; she even taught Wiena how to play Patty Cake. When the couple needed a new car, they bought one that would easily accommodate their dog. Wiena always got so excited when it was time to go on a road trip!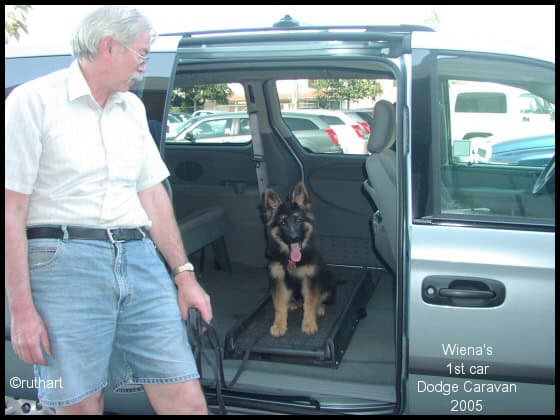 "She meant the world to me, always responsive to my requests…my lovely girl, tough girl, sweet girl".-HARRIET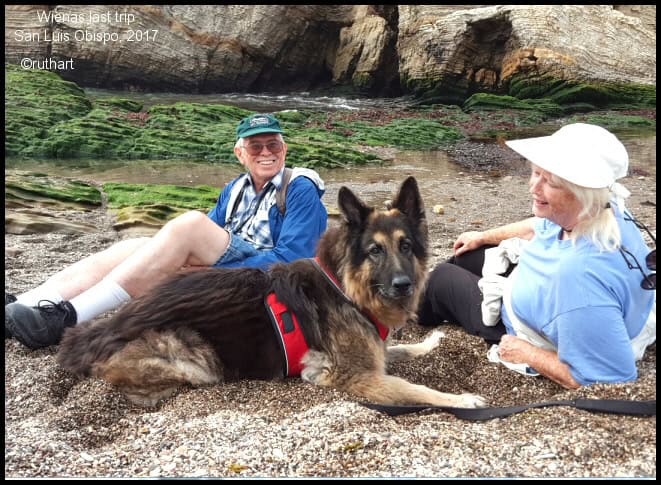 Wiena was a part of Harriet and Rick's most special memories. Her life was filled with such wonderful adventures. For as long as she lived, she went everywhere with the couple, and she loved every second of it! She got to visit places many dogs never get the chance to.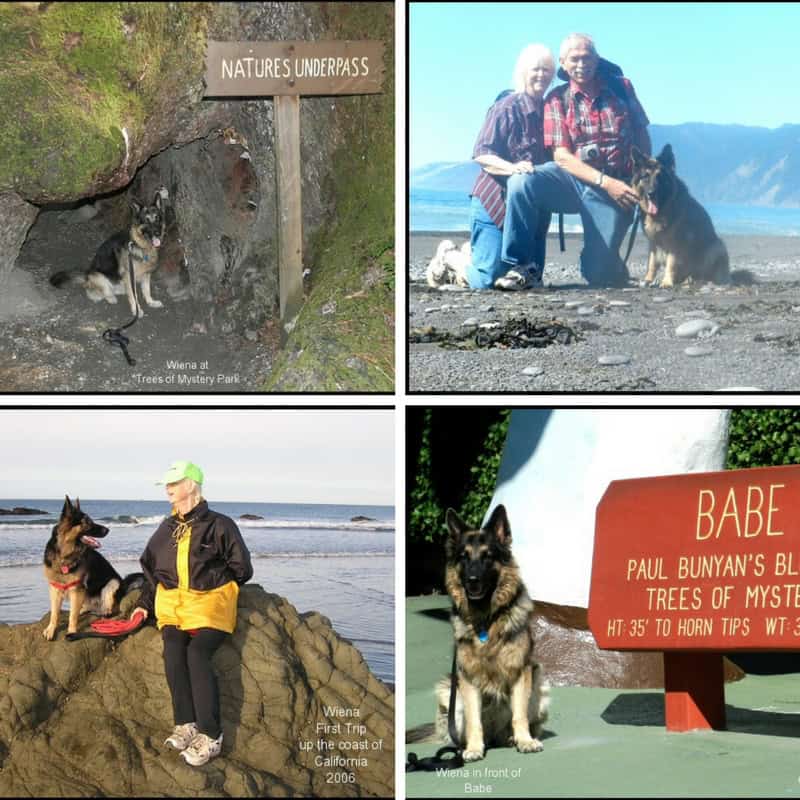 Keeping Wiena's Memory Alive
After Wiena passed away, Harriet and Rick were absolutely heartbroken. They were so used to having Wiena around that Harriet looked into getting a german shepherd stuffed animal to bring along with them on road trips. She couldn't seem to find one that was good enough, that would do Weina's memory justice. That was until one of Harriet's friends mentioned Petsies as an option. Harriet immediately ordered a Wiena lookalike from Petsies and was thrilled when she received the package. The plushie, who she named Miena (short for Mini-Wiena), looked just like her beloved companion.
This gave Harriet both comfort and closure. She put the real Wiena's cremains into an urn and added some cremains into a collar that Miena wears. Now Wiena can travel in spirit with her family.
Since the Petsie looks so real, many people ask Harriet about the plush while she is traveling. Harriet loves this, as she is then able to share Wiena's story and explain how the Petsie helps her keep her dog's memory alive. Harriet says, "I always tell people about Petsies and how great it is to have this physical token of my memory/heart dog."
"I'VE HAD SEVERAL GERMAN SHEPHERDS IN MY LIFE, BUT SHE WAS MY BEST—I ALWAYS THOUGHT TO MYSELF, 'GOD SAVED THE BEST FOR LAST' BECAUSE I PRETTY MUCH KNEW I WOULD NOT GET ANOTHER DOG AT MY AGE" -HARRIET
Adventures with Miena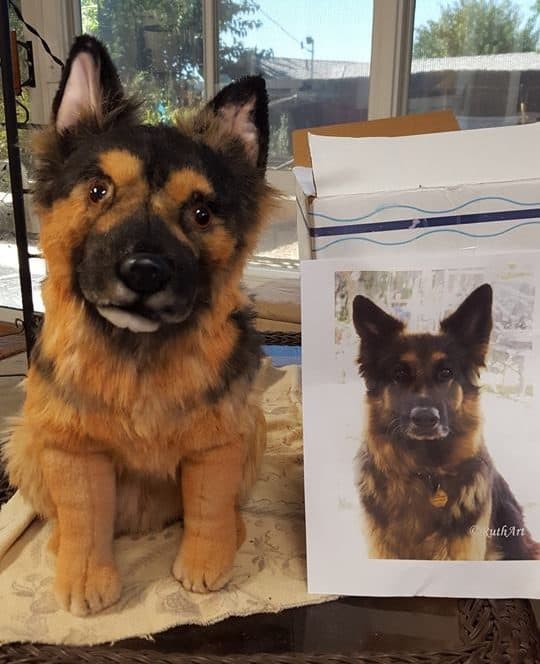 One of the benefits of having the Petsies plush is that there are no restrictions on where you can go. Harriet and Rick can take the Petsie to restaurants, movies, trails, shopping; anywhere! They took the Miena plush to Bearizona and entered an area that was restricted to all dogs (including service dogs). They were able to take Miena inside, but Harriet tied a scarf over the Petsies head because it looked so realistic! Miena also traveled to the Grand Canyon with her parents.
In 2016, Harriet and Rick traveled to Sedona with the real Wiena. They went hiking along the Adobe Jack Trail. Harriet remembers taking a video clip of Wiena climbing up on a rock that they stopped to have lunch near. The next year, the couple brought Petsie Miena to the same trail. They knew that they just had to take the Petsie to the same rock. Even though Harriet didn't remember the trail exactly, she and Rick persevered and eventually found the same rock. They took a photo with Miena to recreate the pose from when they went with Wiena. They plan to take Miena to the Bryce and Zion Canyons on their next trip!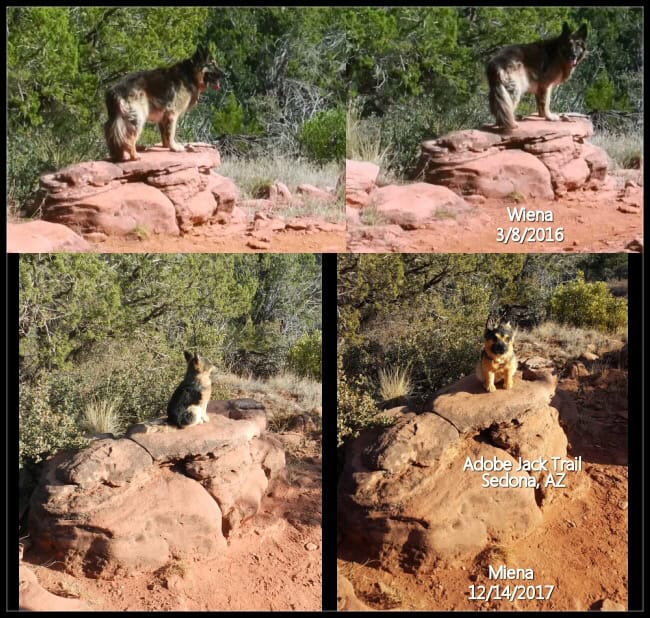 Miena has meant so much to Harriet. She says having the Petsie is emotional therapy for her, and it helps to keep a piece of Wiena in her heart and with her at all times. Harriet says, "Getting Miena has helped focus me on the now, going places with my husband, and taking Wiena's memory with us through Miena. We talk to her just like we talked to Wiena. It's an amazing feeling to have that."
You can get yourself or a loved one their own custom stuffed animal pet!
Photos of Miena's Travels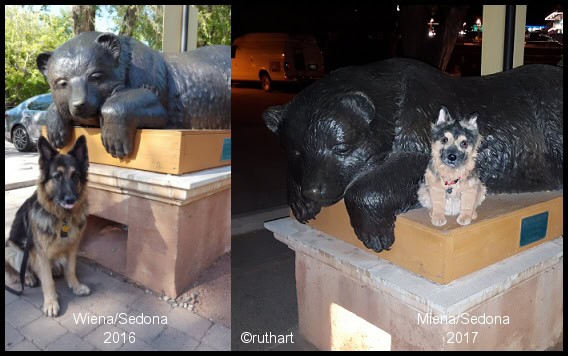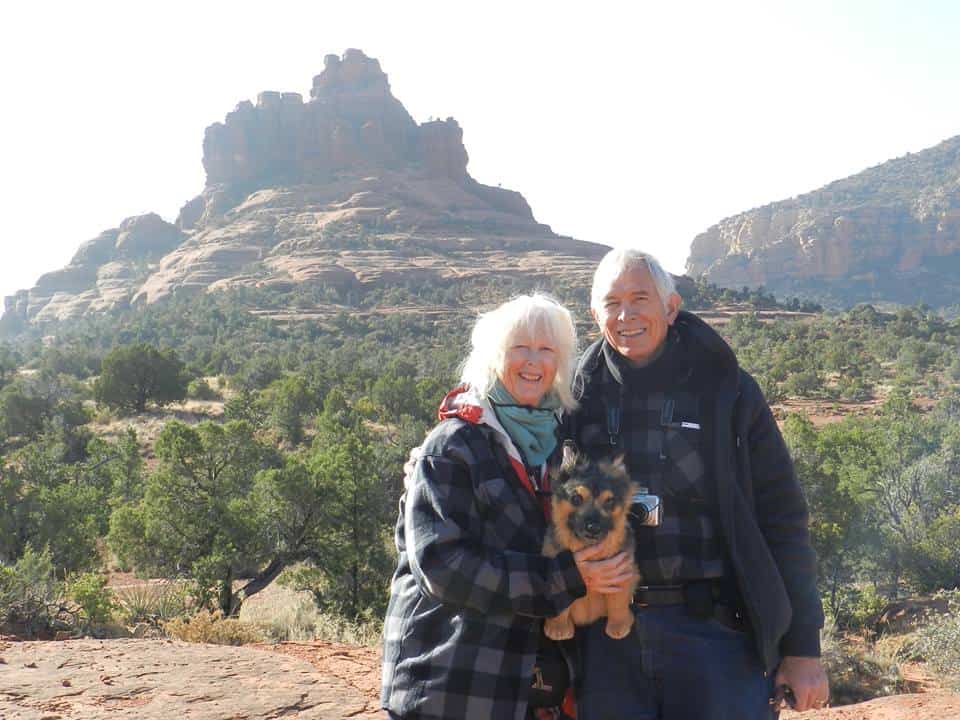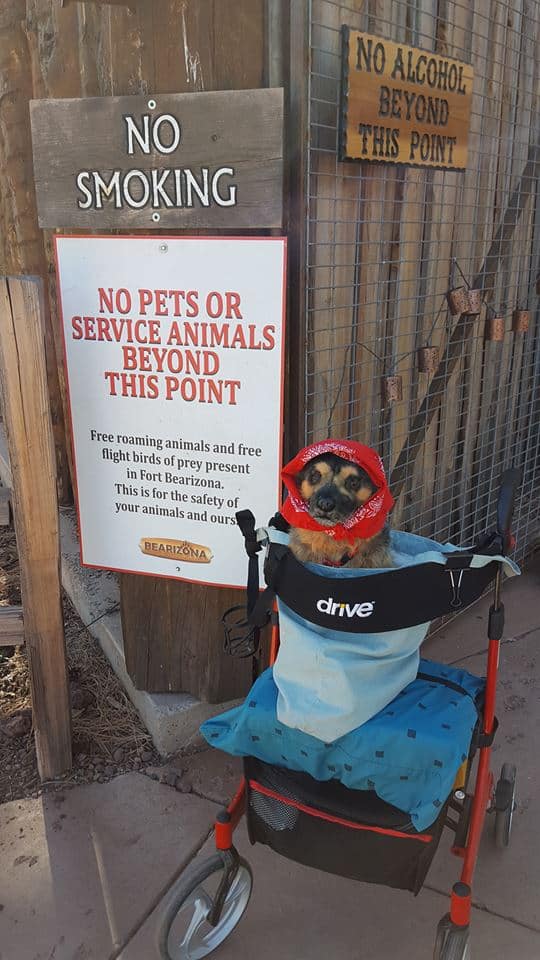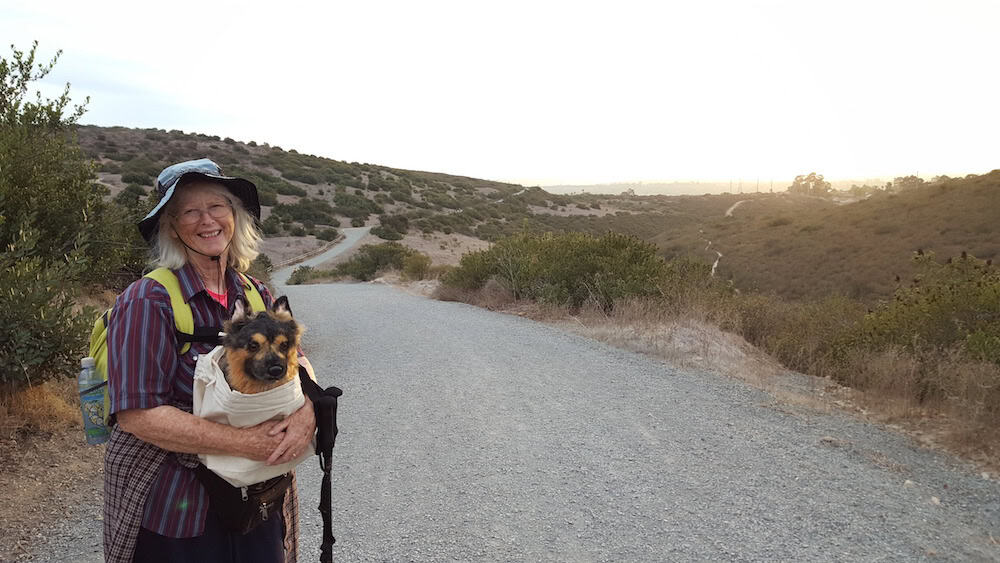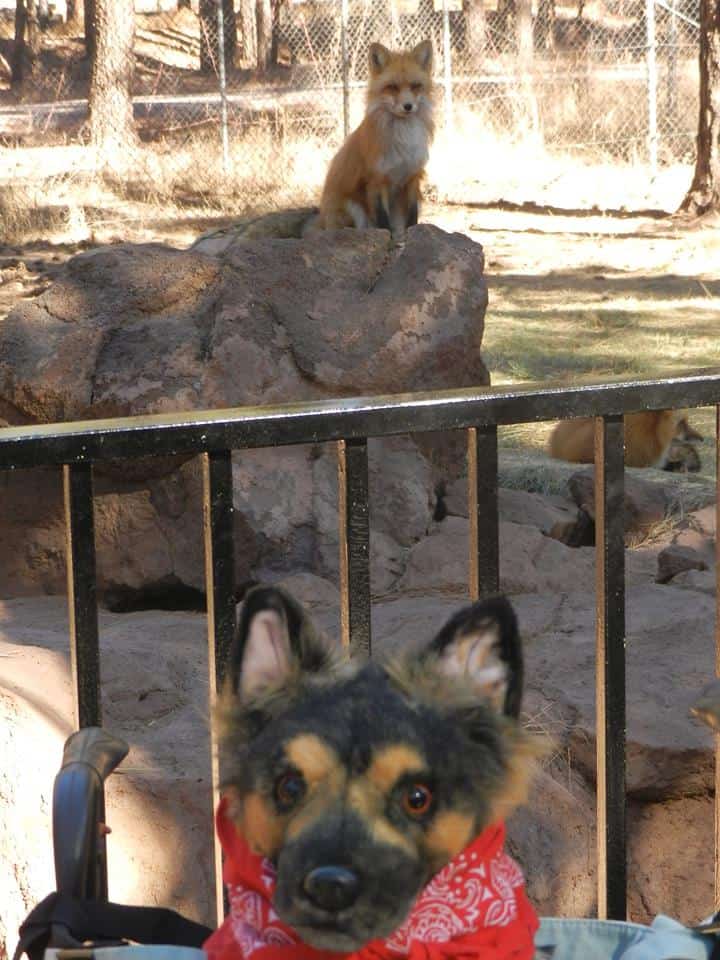 Losing a pet is one of the hardest things many of us have to experience. Our pets are full-fledged members of the family—they have their own room or space in the house, their own wardrobe (for those who enjoy dress-up), and they even secure a place in the family holiday card! It's never easy to say goodbye to our pets, and it's safe to say that everyone grieves in different ways. Some people enjoy remembering their pets through a memorial Petsies stuffed animal.