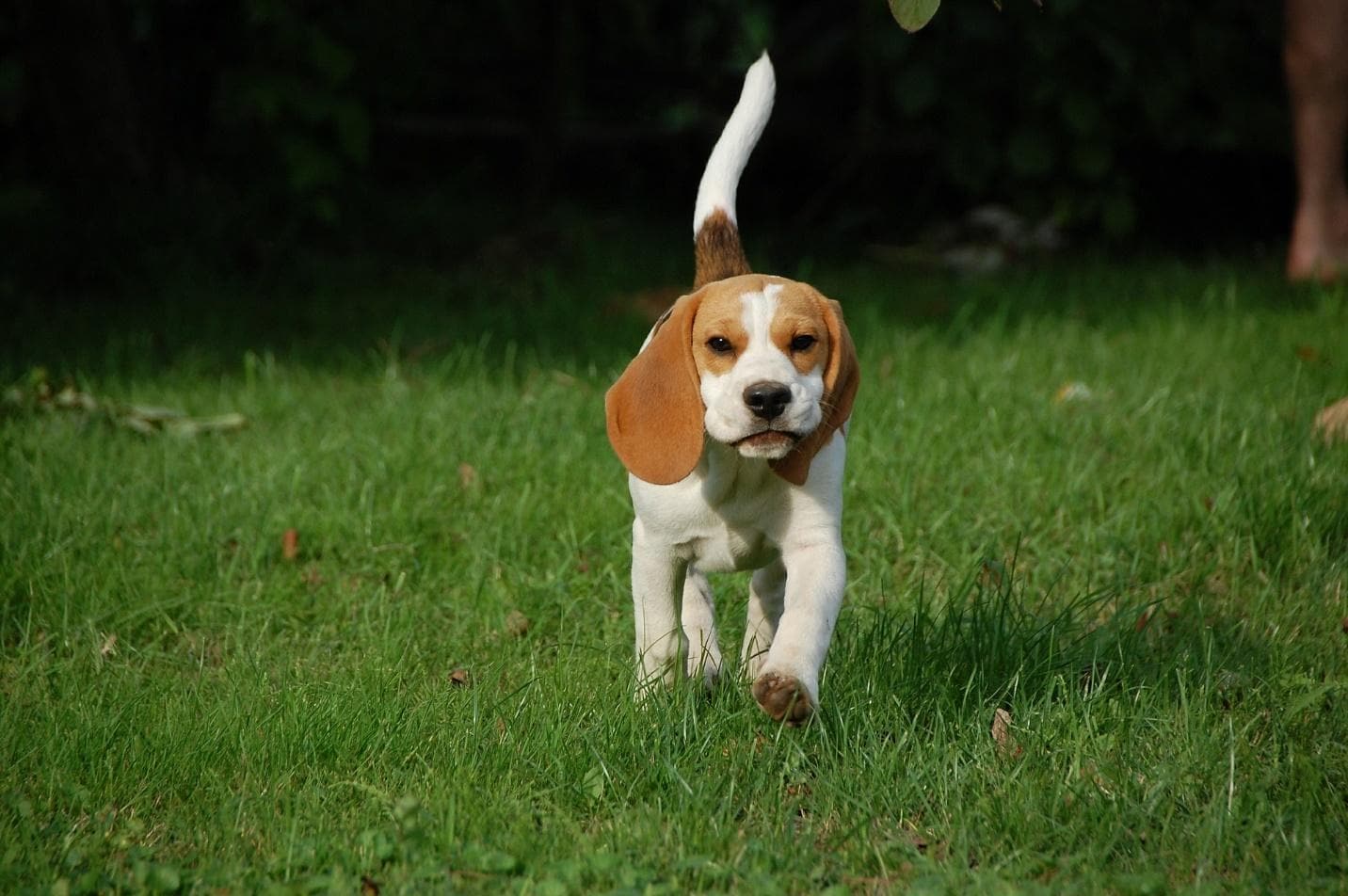 We are a professional blog site that may receive compensation or free samples from the companies whose products and topics we write about. We are independently owned, and the opinions expressed here are of the writer. To read the full disclosure click here.
________________________________________________________________________
If you have a Beagle, you can easily draw a mental picture of what happens around your house – a small, animal running around crazy most of the day, jumping enthusiastically, chasing the first unknown scent that it catches, and kicking your objects and furniture like there is no tomorrow. This is the quintessential Beagle, a dog who is sometimes too energetic and too playful for its own good.
As stubborn and overwhelming as Beagles can sometimes be, this does not mean there aren't ways to contain their chaotic behavior. Beagles, like all dog breeds, need proper socialization, boundaries, and frequent distractions that are meant to satisfy their hunting instincts.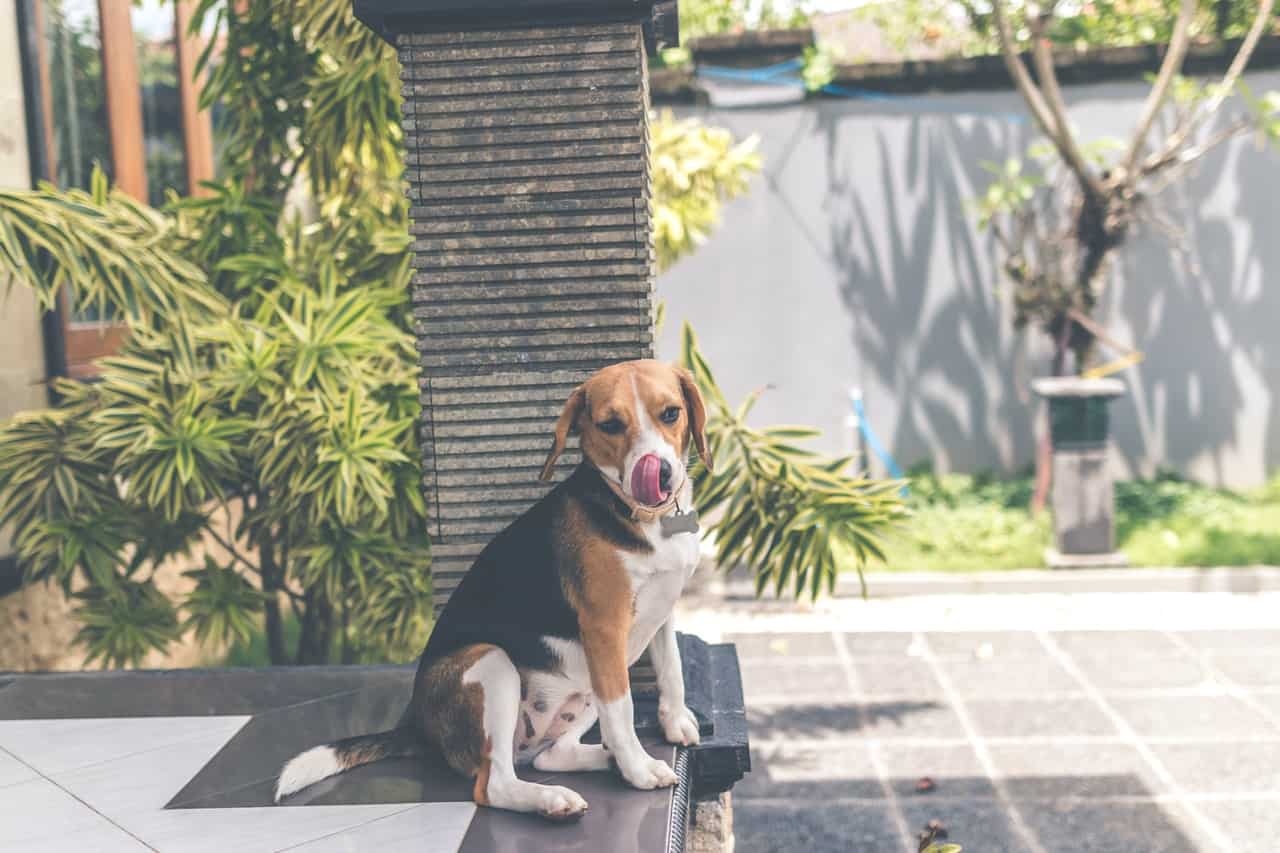 There is no better way to accomplish this than by purchasing the appropriate toys for this breed. We have come up with a list of toys that will surely make your dog happy. Here are five dog toys that are great for energetic Beagles.
The Best Dog Toys for Beagles
1. KONG Dental Rope
If you have ever owned a dog, you probably already know about KONG toys. They are one of the most famous producers of dog toys in the world. KONG Dental Ropes are reserved for puppies who have an incessant knack towards munching. Its ergonomic design, as well as the durable construction, will encourage your Beagle to develop healthy chewing habits. This means he will stay away from your wires and furniture.
Furthermore, if you want to give your dog an extra incentive to play with the KONG Dental Rope, this toy is equipped with a hollow interior where you can place your dog's favorite treat. For more toys designed to accommodate the Beagle's chewing instincts, make sure to check out Toy Pet Reviews.
2. 
ZippyPaws Squeakie Pup Plush
One of the most common conditions that affect dogs is separation anxiety. While the symptoms of this condition, destructive behavior, excessive barking, howling, obsessive chewing, digging or escaping attempts might be the results of a lack of training, they are more often than not an indication that the dog might feel depressed or anxious.
While all dog breeds can be affected by this condition, Beagles are especially vulnerable to it. That's because they have been trained for generations to stick close to their masters and accomplish various hunting tasks. Since nowadays Beagles are mostly used for companionship instead of hunting, owners have to do their best to satisfy the dog's urge to hunt, chase and follow scents.
This is why the ZippyPaws Squeakie Pup Plush is highly recommended for Beagles. This dog toy is designed to look just like a Beagle puppy. It has no stuffing inside, so you do not have to worry about your dog making a mess out of your living room. Its ten large squeakers will keep your Beagle entertained and occupied for hours while you are out of the house. But the greatest thing about is arguably its multi-functionality; it is soft enough to provide your dog with a feeling of safety and companionship, and durable enough to withstand the most intense sessions of tug of war.  
3. Collar Puller Two Rings Active Toys
While the Kong Dental Rope is a great chewing and tug of war option for puppies, the Collar Puller Two Rings Active toy is best reserved for adult dogs due to its size and composition. The lightweight material covers most of the toy's body. That makes it perfect for countless sessions of fetching and throwing. Its durability means it will not get damaged as soon as your dog starts chewing it. It is a perfect toy both for training and spending some fun time with your beloved pet.
4. Misty Tough Rope Bone Dog Toy
When it comes to toys for Beagles, the Misty Tough Rope Bone dog toy is one of the best options. Its first perk is the fact that this toy is great both for puppies, and adult dogs. You can safely assume that your dog will play with it for its entire life. The tough, durable materials are capable of withstanding repeated chewing sessions, and the 100 percent pure cotton will ensure that your dog maintains healthy gums and teeth. Furthermore, the tightly knotted ends make this toy ideal for playing tug of war.
5. KONG Air Dog Squeakair
If you want to play fetch with your dog but you are not willing to ruin your perfectly fine tennis balls, you should consider buying the Air Dog Squeakair package from Kong. It contains three balls similar to the ones used in tennis, but with two special bonuses. They are colorful enough to attract the dog's interest and bouncy enough to encourage your Beagle to expend its energy reserves. Once they are grabbed by your dog, the balls let out a series of gentle, but enthusiastic squeaks which will make your pet go crazy with joy. All in all, these tennis balls from KONG are durable, safe and will provide your dog with lots of hours of entertainment.
Beagles Love Fun Toys
As friendly and joyful as they are, Beagles can get a little too overwhelming even for the most experienced dog owners. However, if they are properly trained, Beagles can become much easier to manage as adults. Thanks to their durability and multifunctionality, these five toys will ensure that your Beagle stays happy, healthy, and sufficiently active.
Always supervise your pet during play. If you have any questions on what types of toys are good for your pet please ask your vet.
Petsies are the perfect gift for all animal lovers! Order a custom plush for your pet-obsessed loved ones today!