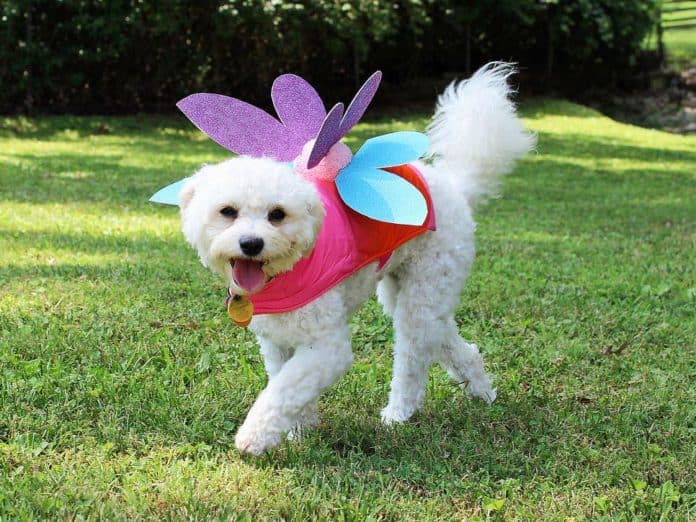 We are a professional blog site that may receive compensation or free samples from the companies whose products and topics we write about. We are independently owned, and the opinions expressed here are of the writer. To read the full disclosure click here.
________________________________________________________________________
We live in a society that now has pet costume stores. Whether this represents a breakthrough in our relationship with animals, or is simply a product of having way too much free time, one thing's certain — we can now dress our pets up for Halloween, and that's really, really cute. But now, pet lovers everywhere can reach a whole new level of pet admiration by having their adorably dressed up pets turned into custom stuffed animals. I know, it's crazy…crazy awesome!
To get you in the Halloween spirit (as well as embrace the opportunity to look at cute pet pictures) here are some of the cutest pets with their matching Petsies. Get ready for a heavy dose of adorable.
1. Ladybug Bulldog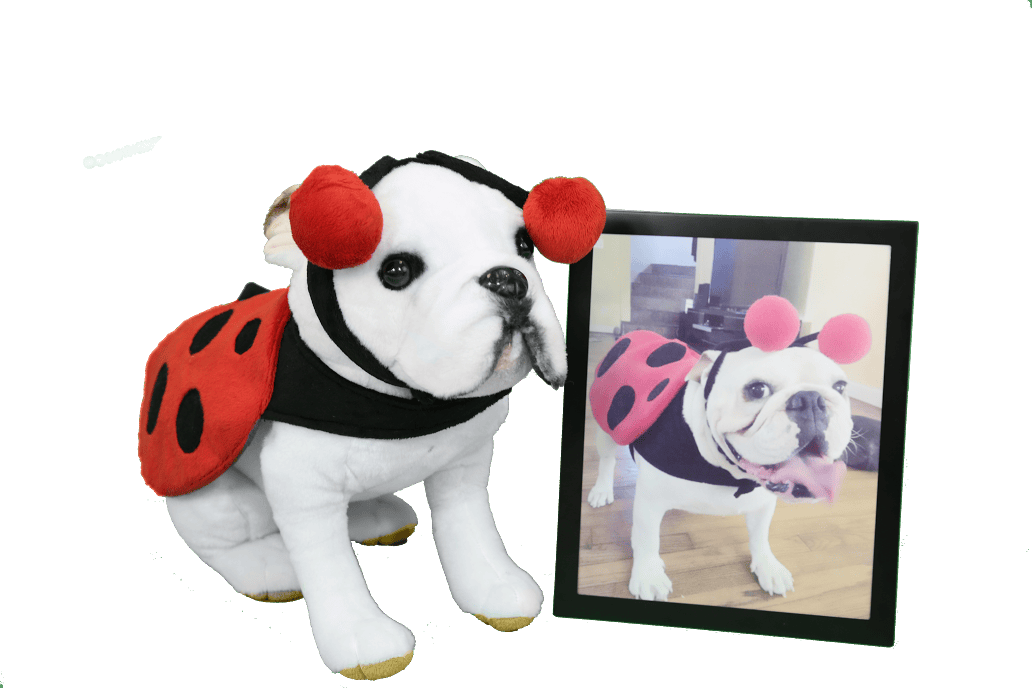 This precious ladybug costume looks adorable on little bulldog— plus look at the way she is smiling!
This cute pup knows that when Halloween rolls around, she will definitely be the center of attention. But a face like that could make any costume look great!
2. The Majestic Unicorn-Dog
Check out this super rare sighting of the elusive Unicorn-Dog with her stuffed animal lookalike. They are taking "twinning" to a whole new, absolutely adorable level… and we can't handle it!
3. Super-Corgi Costume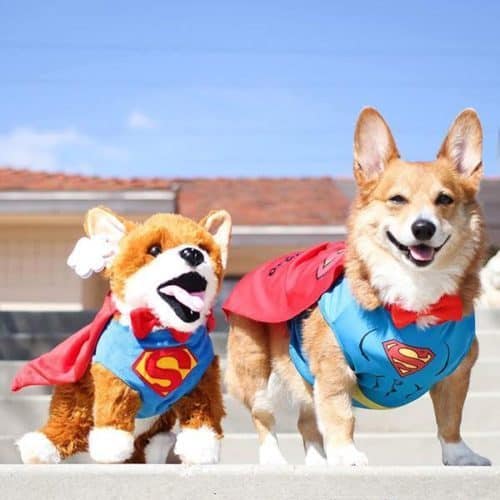 His legs may be short, but his powers are boundless! This super-corgi and his Petsies sidekick fight for justice, peace, and dog treats (of course).
While this cute corgi spends 364 days as an unsuspecting house pet, he reveals his true identity on Halloween by adorning his super-costume to combat his nemesis, the Ferocious Feline.
Good luck, Superdog!
4. Thor, The Hero We've Been Waiting For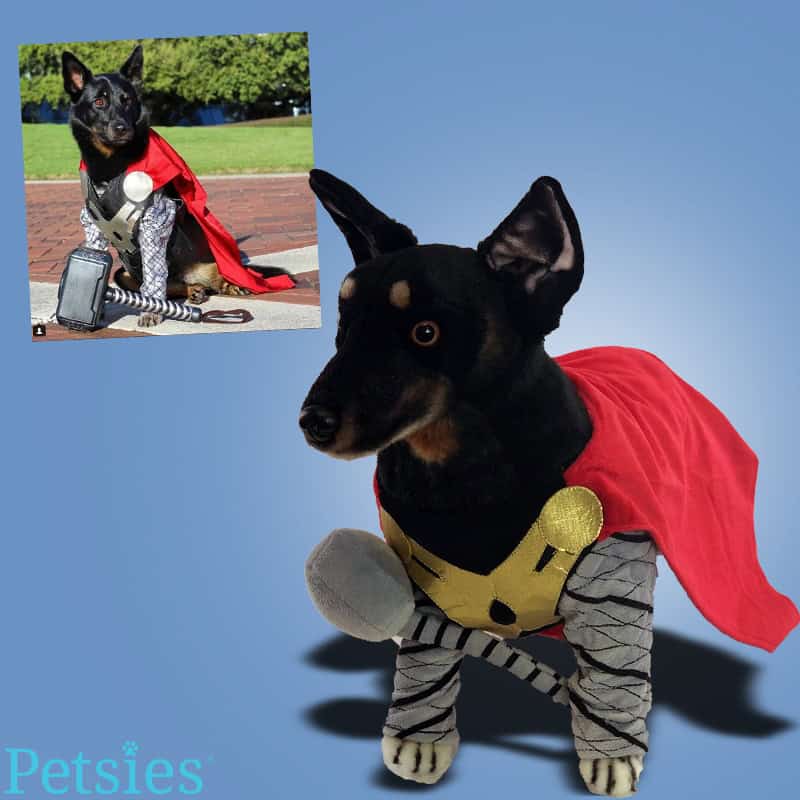 Marvel just got a new hero and he's ready to fight crime and save damsels in distress. Thor-Dog is the most fur-ocious four-legged animal on the planet… but also the cutest.
Unlike human Thor, this pup gets his own hammer AND a plush mini-me to fight alongside him!
5. We Found Waldo!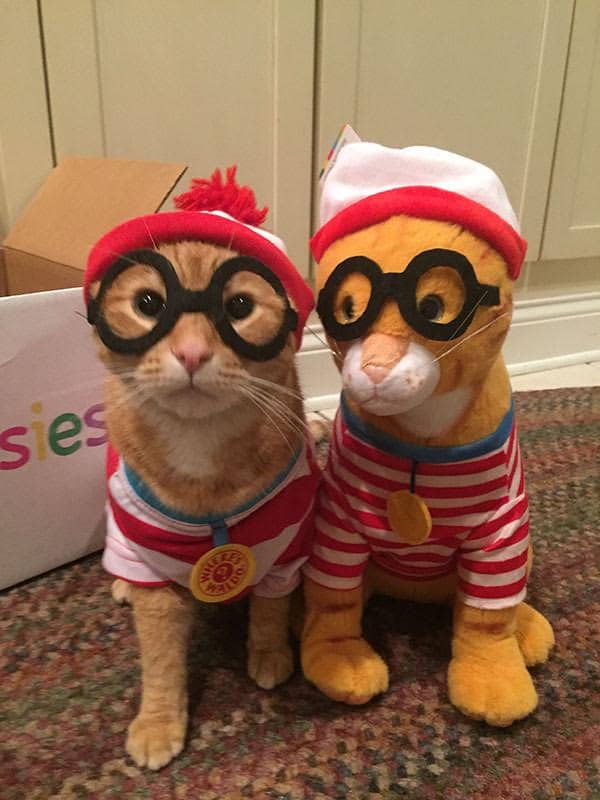 There's Waldo! And there he is again! This kitty and his costume have us seeing double, but at least we are able to finally spot that elusive Waldo.
This costume is purrrfect for cats due to their secretive personality. This just makes finding the house cat a bit more fun!
6. Feline Cheer Squad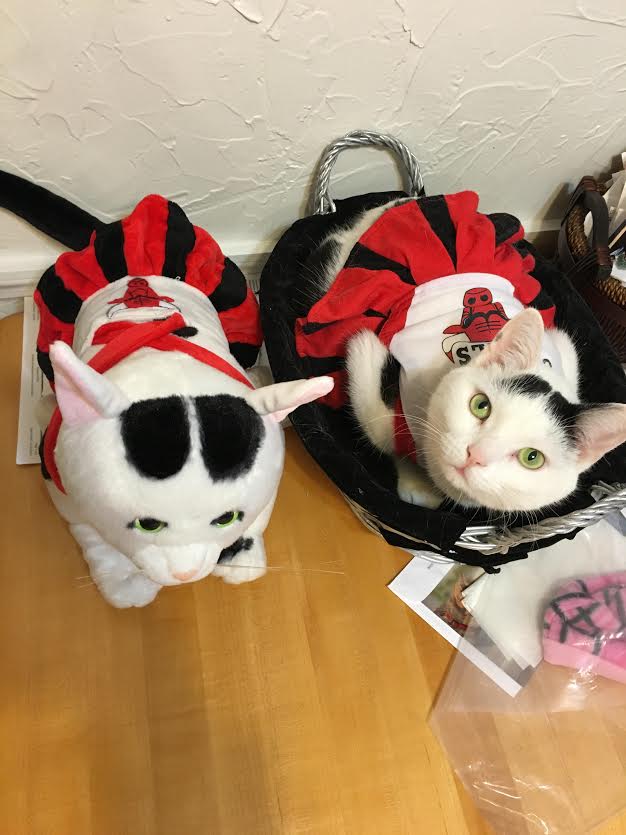 These two will cheer you on all through Halloween — as long as you give them a few treats, that is! Representing the bulls, this kitty and her Petsies likeness are bringing some team spirit to the fall festivities.
This cat will rep her favorite team all night — although if you ask her to perform a routine she may just stare at you blankly … cats aren't too good with tricks. Regardless of the lack of tricks, they're looking pretty precious in the process!
7. A Pair of Butterflies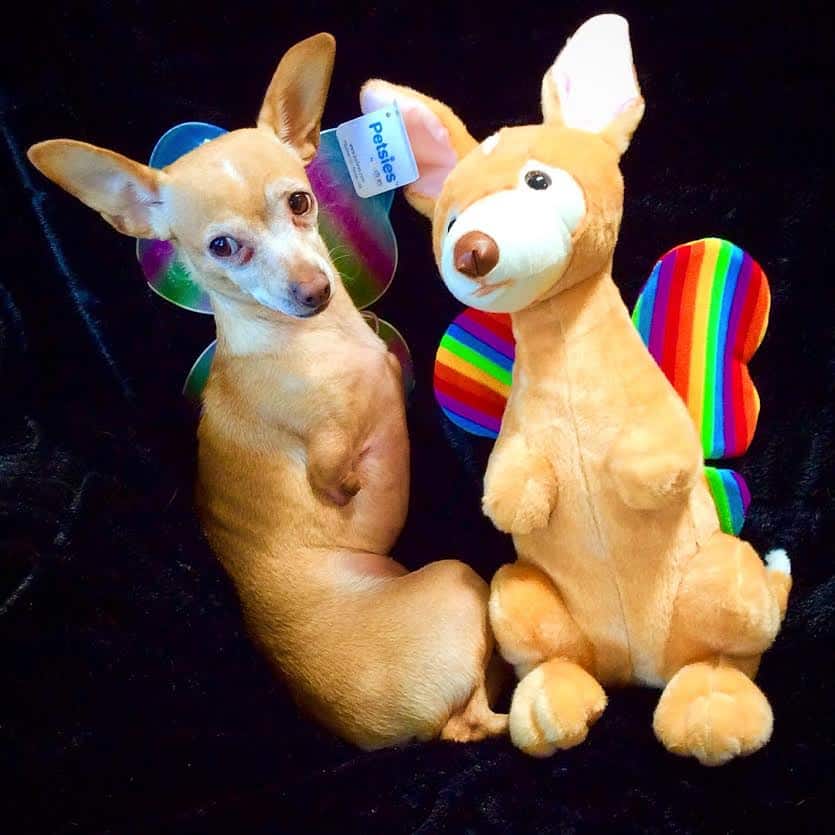 This cute little chihuahua and her stuffed pal are sticking with simplicity this Halloween, but their rainbow butterfly wings still make a big impression!
The only thing better than one dog with butterfly wings is two. Talk about double the cuddle! This perfect pair's sure to steal the show at any Halloween celebration they attend.
Your Halloween Petsie
Do you have an adorable picture of your pet in a cute, cool, or spooky costume? Send it in and have it made into a custom stuffed animal. Get a double-dose of your pet's stylish costume this Halloween! Dressed up pets are enough to make your heart explode — getting them made into a custom plushie will take that love to a whole new level.