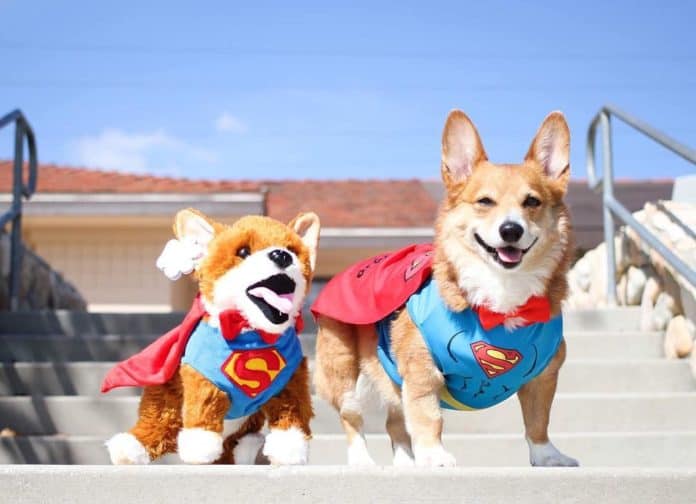 We are a professional blog site that may receive compensation or free samples from the companies whose products and topics we write about. We are independently owned, and the opinions expressed here are of the writer. To read the full disclosure click here.
________________________________________________________________________
Halloween is coming up, and if you have a dog, you're most likely going to get a costume for them too. It's a must-do for pet owners. Can't leave little Spot out of all the fun, right? Here at Petsies, we create custom plush creations made to look just like your pet. You send in a photo, we make the Petsie. It's that simple. But what if you want the plush lookalike to have a matching outfit to your pet's? Well guess what? We do that too! Take a look at some of our favorite Petsies wearing costumes. Maybe you'll even get a good idea for your pet's Halloween costume this year!
1. "I wanna be where the puppies are"—Zucca is already adorable, but with her Little Mermaid costume she's the cutest fish in the sea!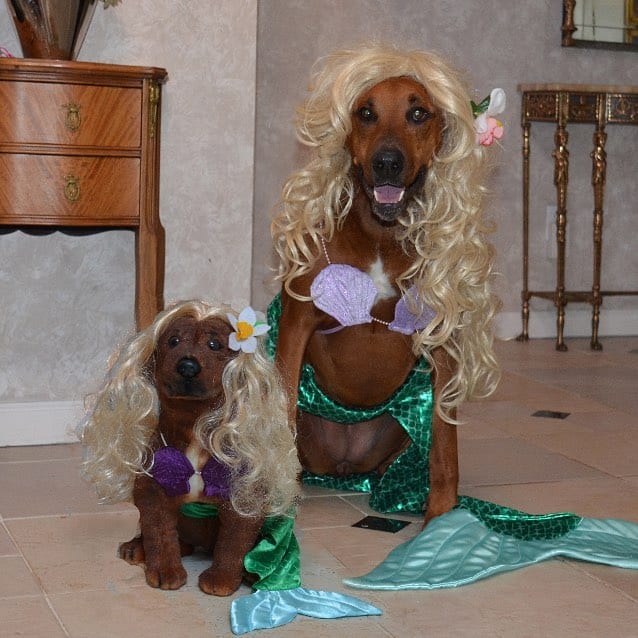 2. Pitch as a hot dog is so cute we could just eat him up! (but we won't, for obvious reasons)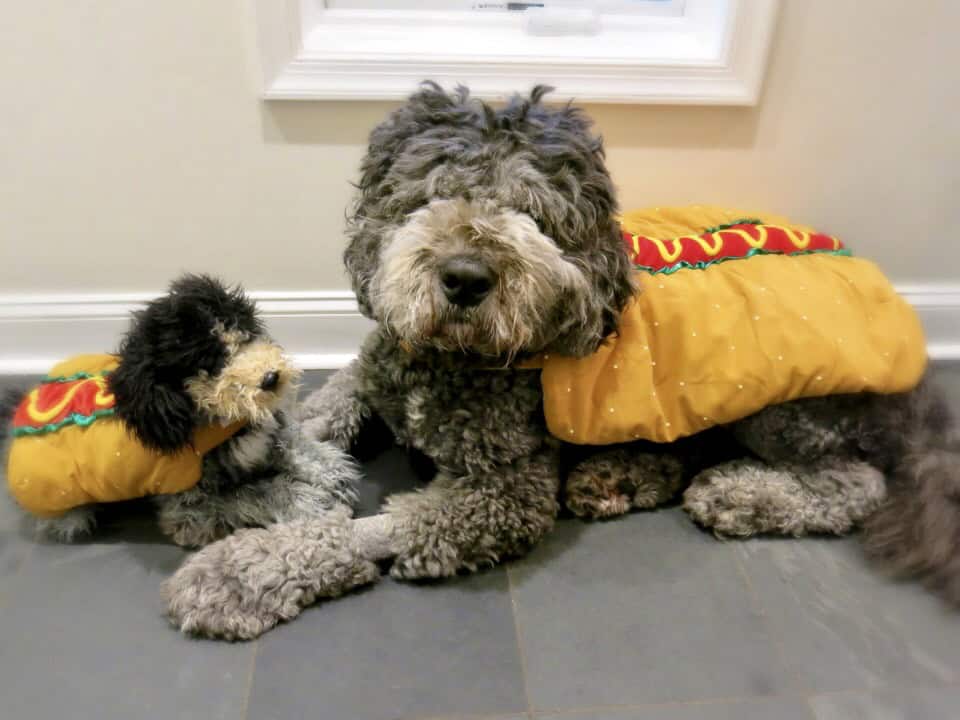 3. Pixie is the cutest Weenie-corn we've ever seen!! We too were surprised that these creatures exist!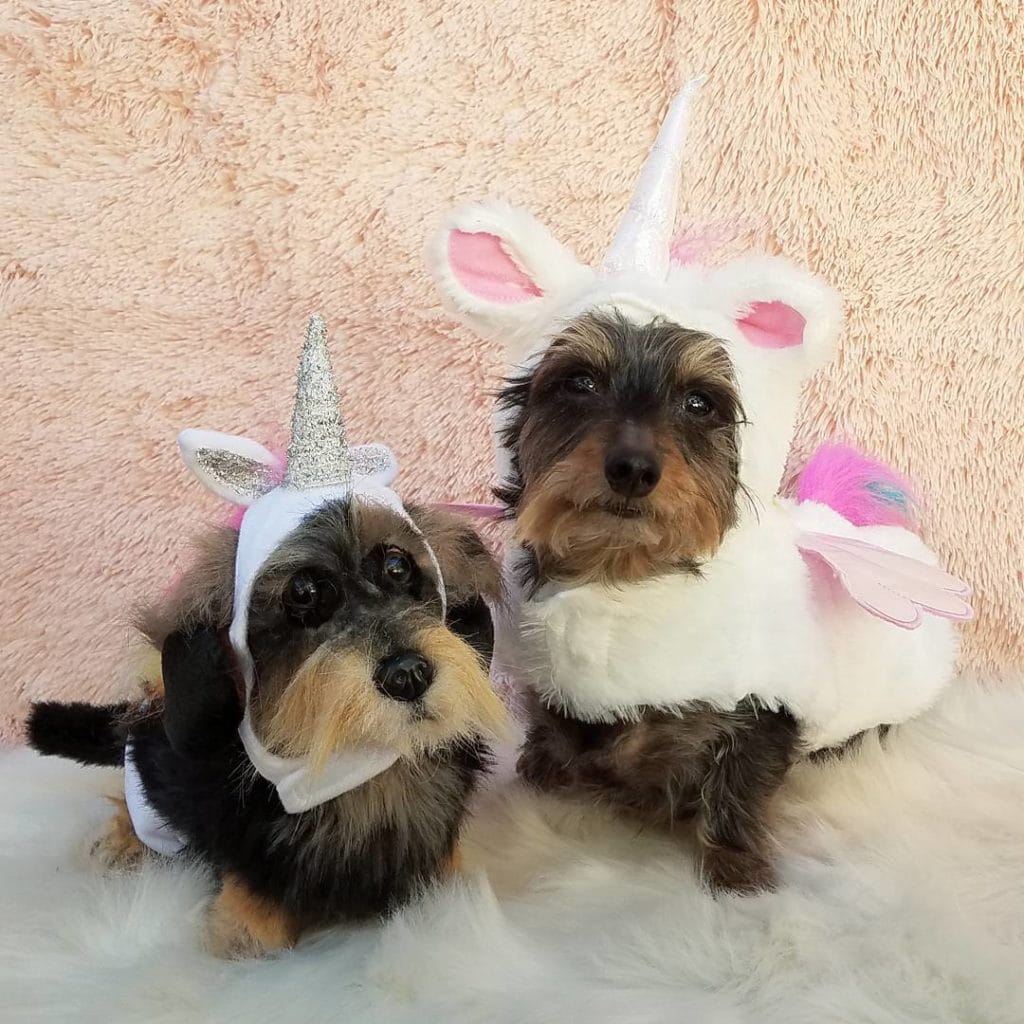 4. These two Chinese crested pups, Gilligan and Nathan, look adorable as Petsies! Their retro-looking outfits look totally far out on both the dogs and their twins.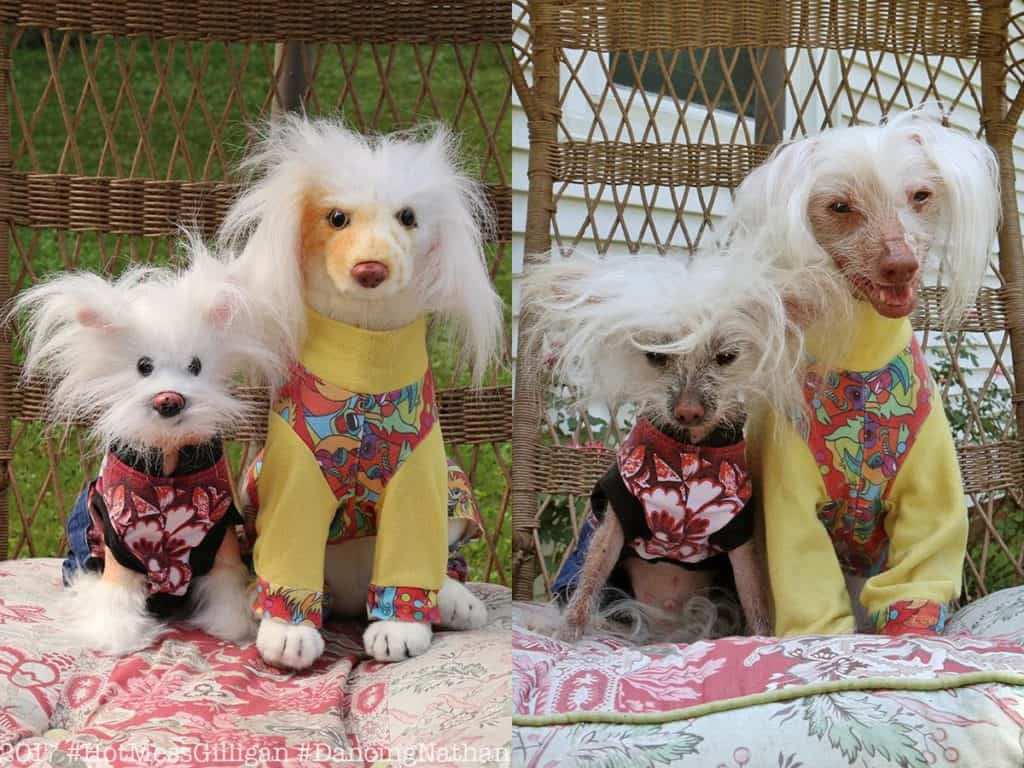 5. "Gotta catch 'em all"—Fuzzberta the guinea pig was known for her many different costumes and outfits. This Pikachu costume looks fantastic!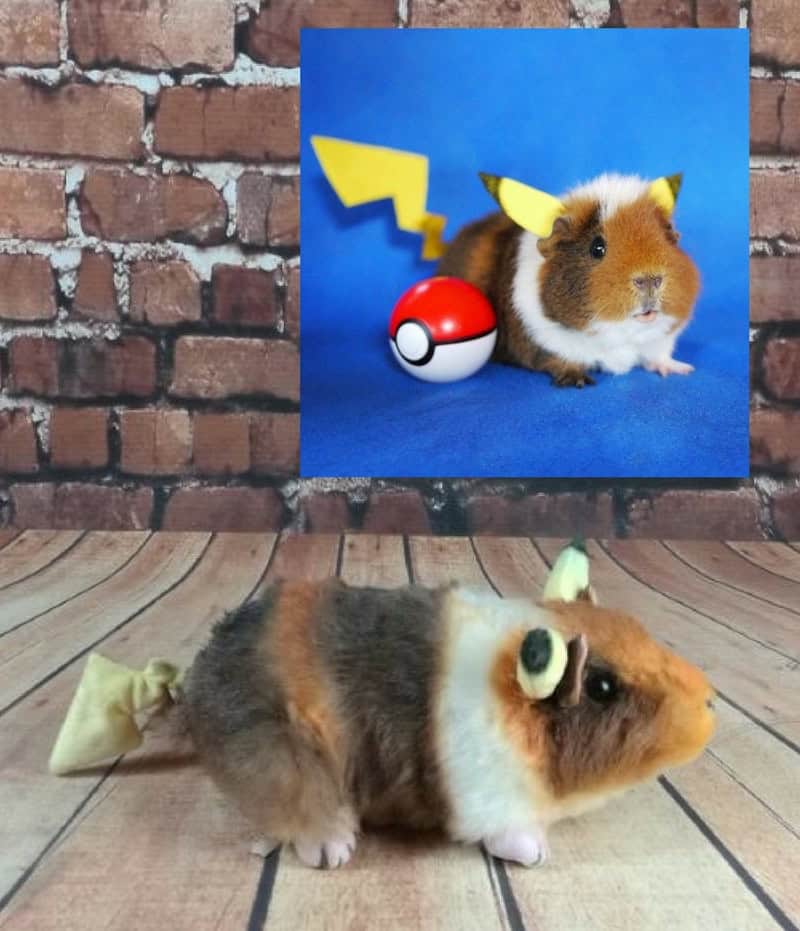 6. Jojo is definitely a superhero, and superheroes always need sidekicks right? Super Jojo and the Plush Jojo Wonder make one terrific crime-fighting duo!
7. Two, Four, Six, Eight, Who do you appreciate? PETSIES! Go Team! This cat may sleep all day in the off-season, but when basketball starts back up again she's busy cheering on the Bulls.
8. Cooper is a smart snorkeler, and remembers to bring a buddy with him for safety purposes! We love their matching outfits!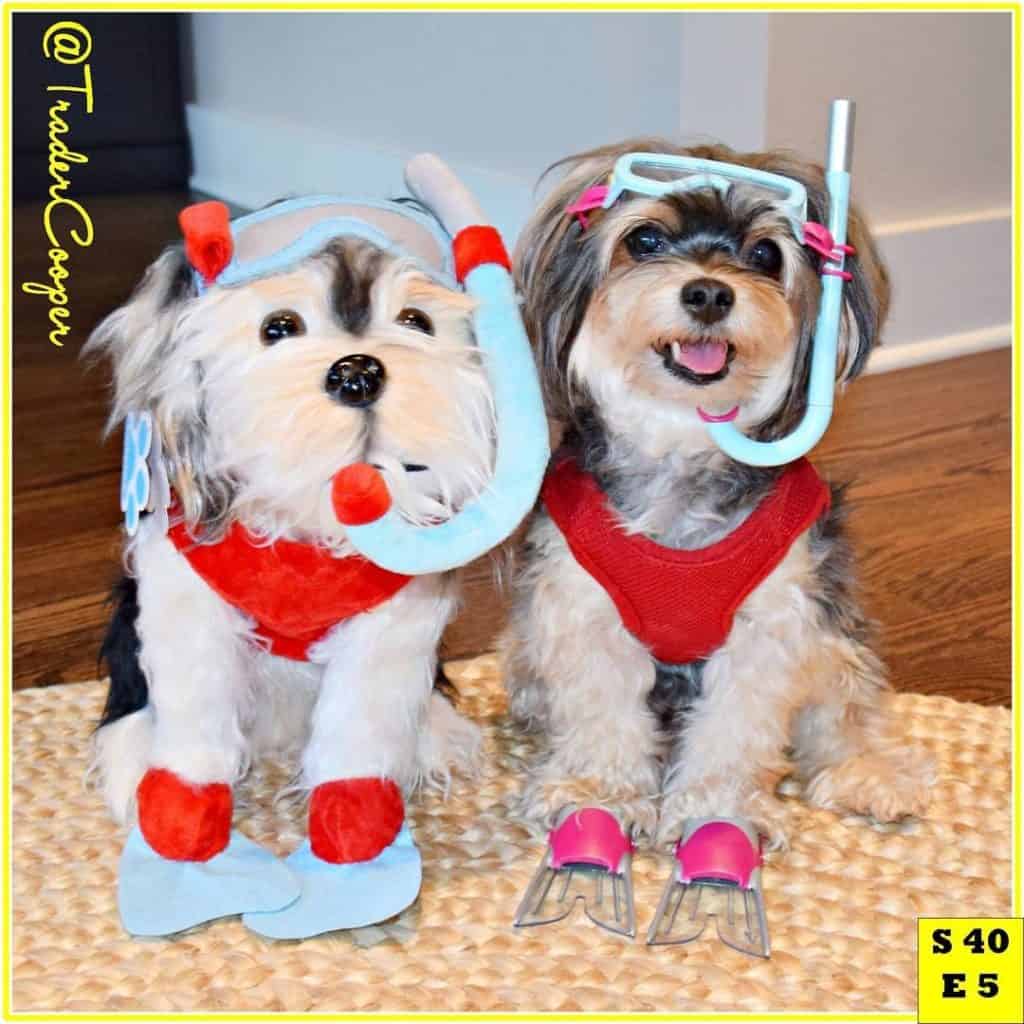 9. This bulldog may not like sharing the spotlight with her Petsie, but we cannot get over how alike (and glamorous) they look! As Jackie Kennedy once said, "Pearls are always appropriate." Get a bulldog stuffed animal today.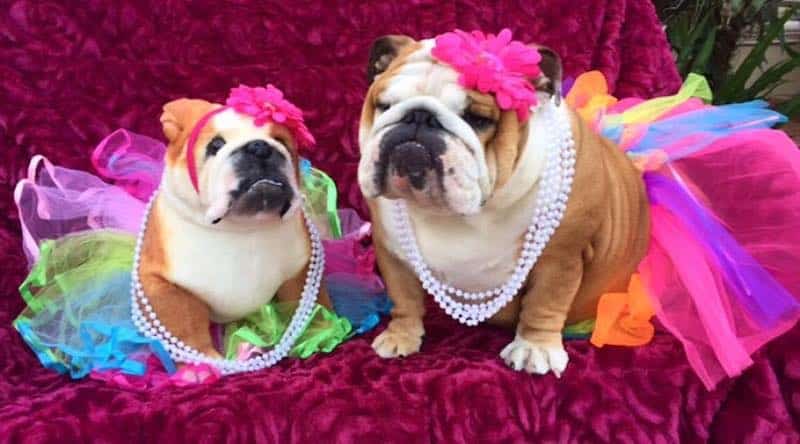 10. Rocky might look innocent and adorable, but don't let that cute face fool you! You do NOT want to be pulled over by this cop. Officer Rocky and Deputy Rock Jr. did not come to mess around.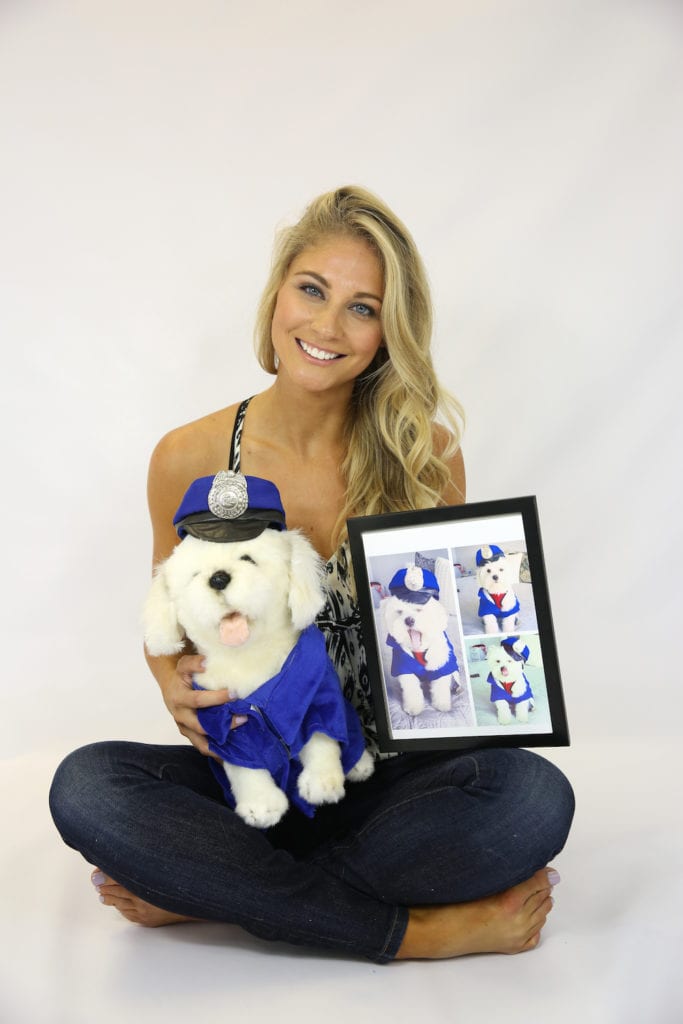 11. Hamilton lives in Miami, and he easily fits into the role of the casual beachgoer look. His Petsie stylishly matches in this tropical-themed shirt!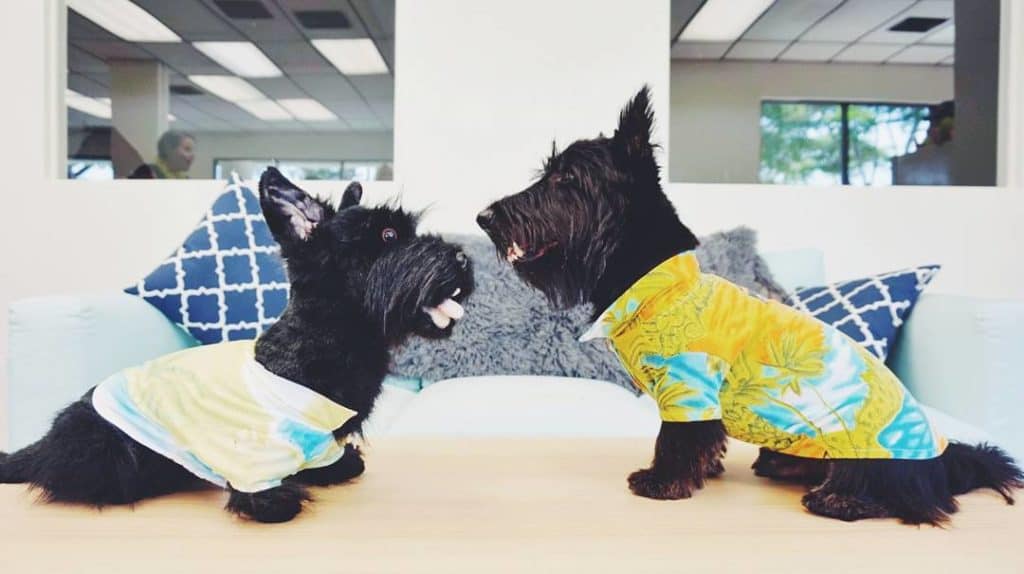 If your pet loves wearing a particular costume or outfit, we can accommodate that onto your Petsies plush! Just send us photos of the outfit when you place your order! Get your own plush pet lookalike here.