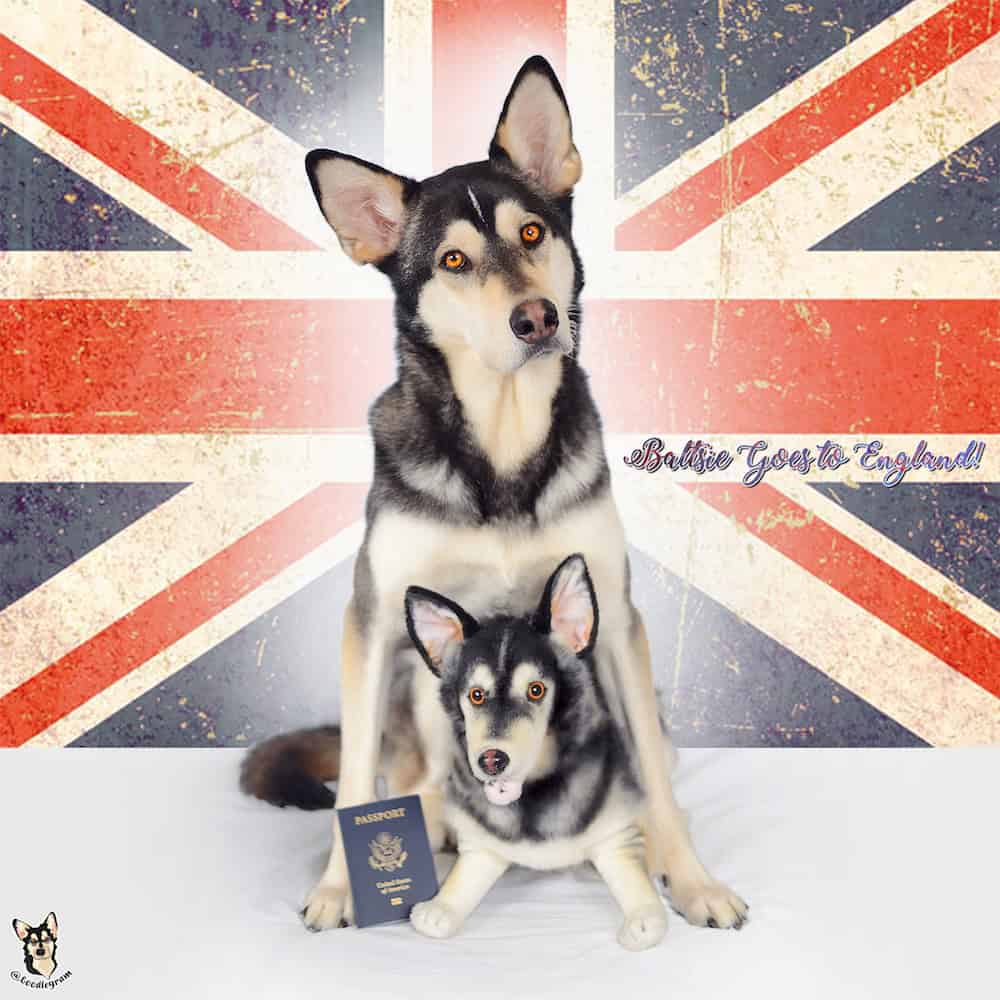 We are a professional blog site that may receive compensation or free samples from the companies whose products and topics we write about. We are independently owned, and the opinions expressed here are of the writer. To read the full disclosure click here.
________________________________________________________________________
One of the hardest things for us pet parents to do is leave our fur babies behind when traveling. We miss their cuddles, smiles, and of course the kisses! Sometimes it's just impossible to take your beloved animals with you, especially when flying as more airlines decide not to treat emotional support animals the same way as service pets. This means most restrictions for pet owners. Many pets also suffer from anxiety when traveling. But now, thanks to Petsies, you can take your pet's custom stuffed animal twin on all your adventures!
Balti's Petsie adventures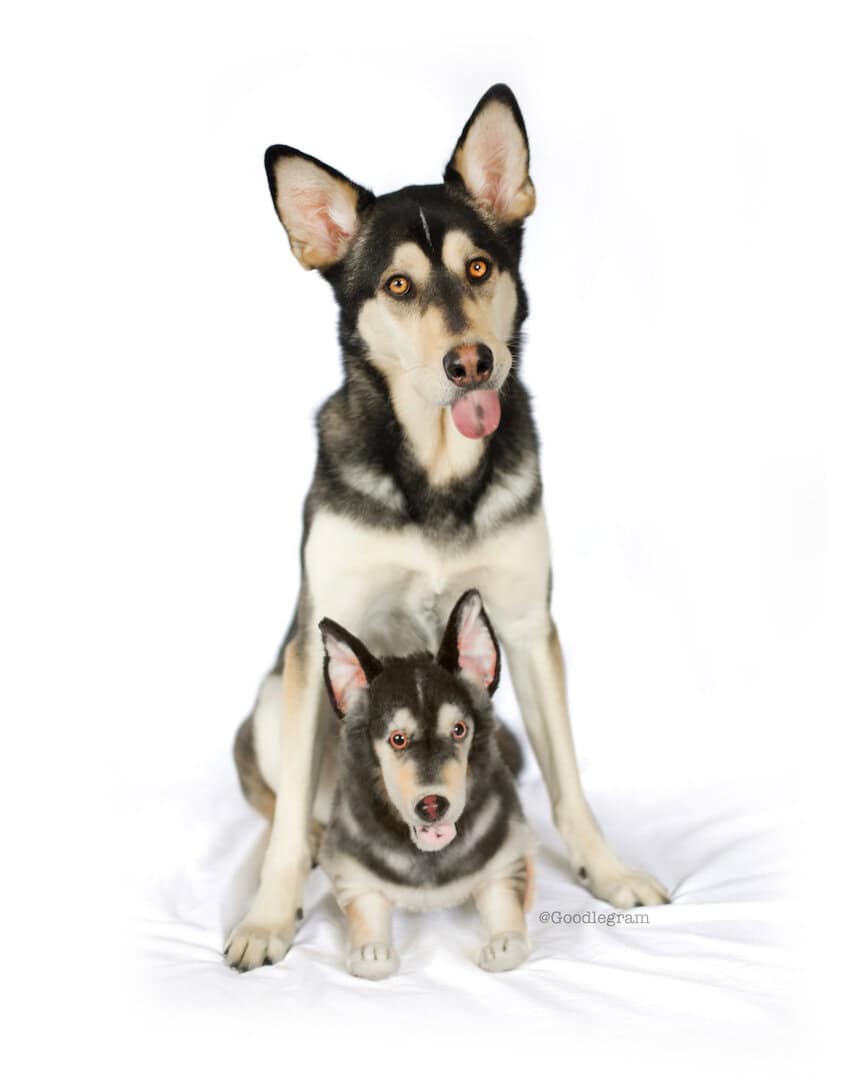 Balti—affectionately known as "Goodle"—is a rescue mutt who loves to to explore the Rockies with his mom Nicole. From hikes up the mountain, to snowboarding, and even dips in the pond, mom and pup have a lot of fun together! Balti's mom and dad knew they couldn't take him on their vacation to England, so they turned to Petsies to make Balti's twin "Baltsie" who could make the trip with them!
Nicole was super excited when she saw Baltsie for the first time. She said the attention to detail is "outrageous." Her favorite features are Baltsie's tongue and mouth which are made out of extra soft fabric. Nicole said that means he gives super great kisses when Balti isn't around!
Petsies travel to England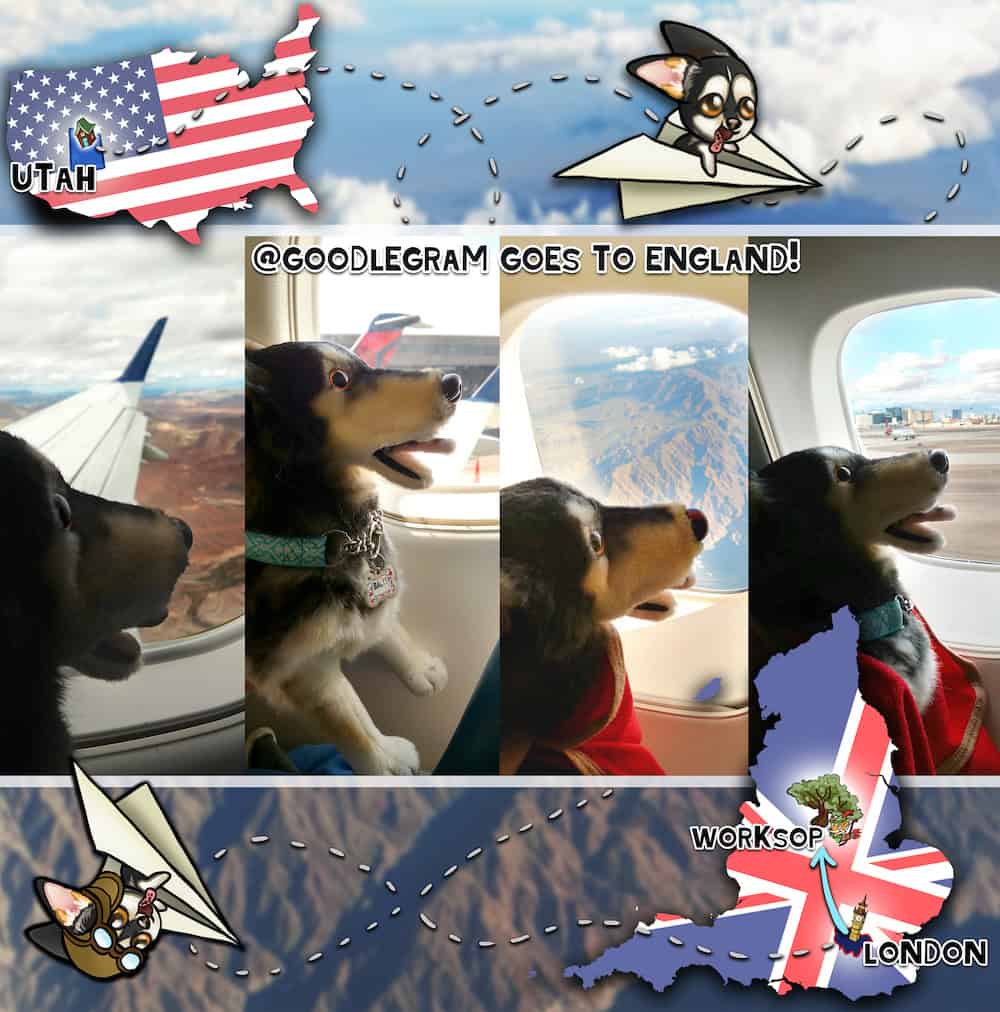 Baltsie's first adventure was going with his new parents to the English Countryside! Talk about an amazing first trip. It appears Baltsie really enjoyed traveling and had a first-class experience. Let's check out all the fun they shared together.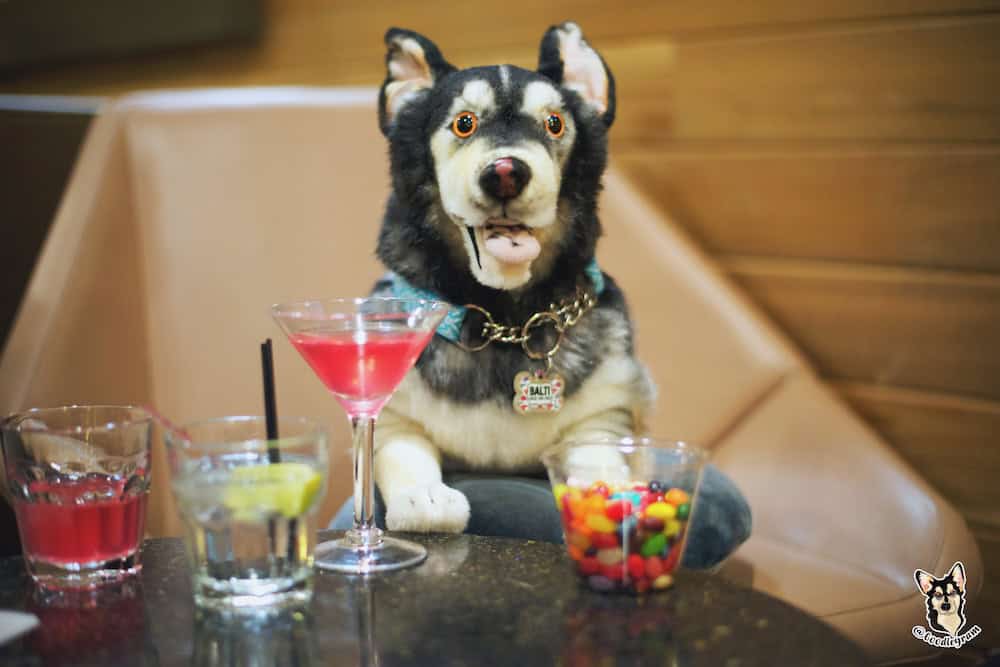 First stop for Baltsie was the airport lounge! Mom, Dad, and Petsie enjoyed a comfy chair, some candy, and a colorful fruity drink before getting on a long flight. It was a nice way to relax and do some people watching before getting on the plane.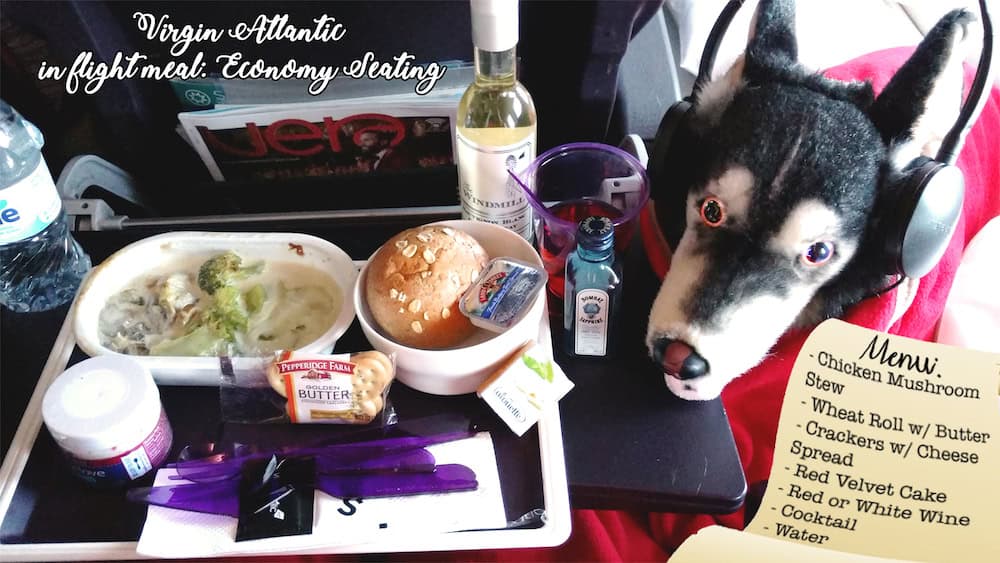 Once on board his flight, Baltsie put his headphones on, snuggled in a warm blanket and enjoyed a feast fit for a king. That chicken mushroom stew sounds delicious and who can resist red velvet cake! I bet that helped Baltsie take a long nap.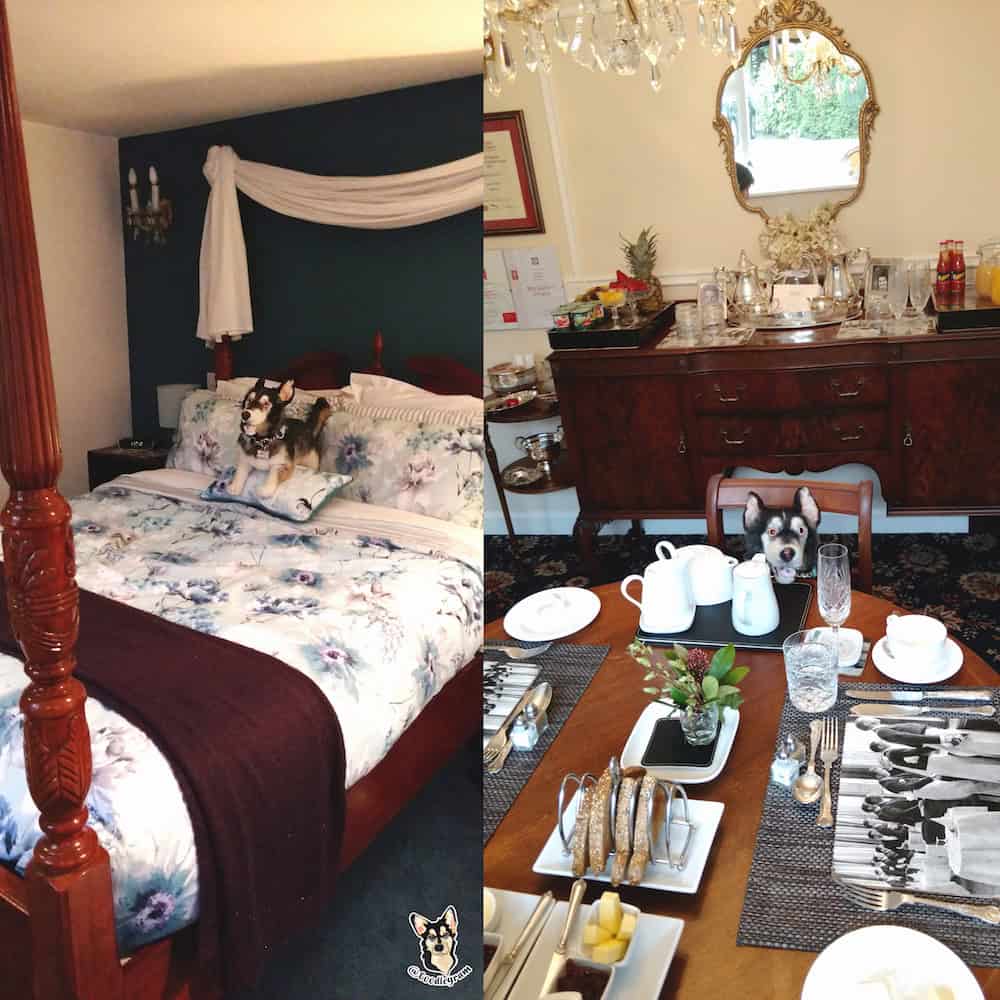 Finally arrived! Next stop on Baltsie's adventure is the Brown's Old Orchard Bed and Breakfast in Sherwood Forest. I don't know what Baltsie liked more, the large comfy four post bed or the elegant tea. It was a nice way to adjust to the time difference.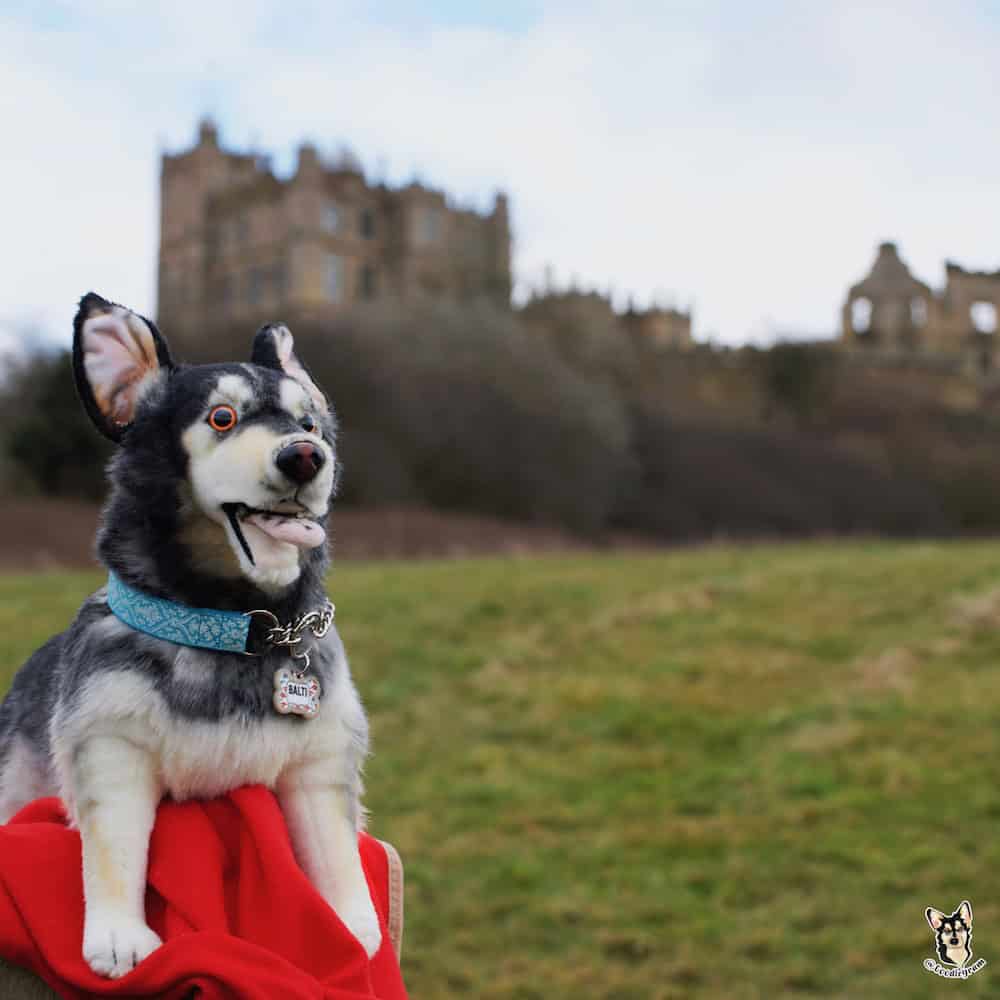 Time to get outside. Of course, when you go to England you have to visit a castle! Baltsie looks regal in front of the Bolsover Castle in Bolsover, Derbyshire, England. The fortress was built in the 17th century. Baltsie fits right in and is only missing the crown jewels!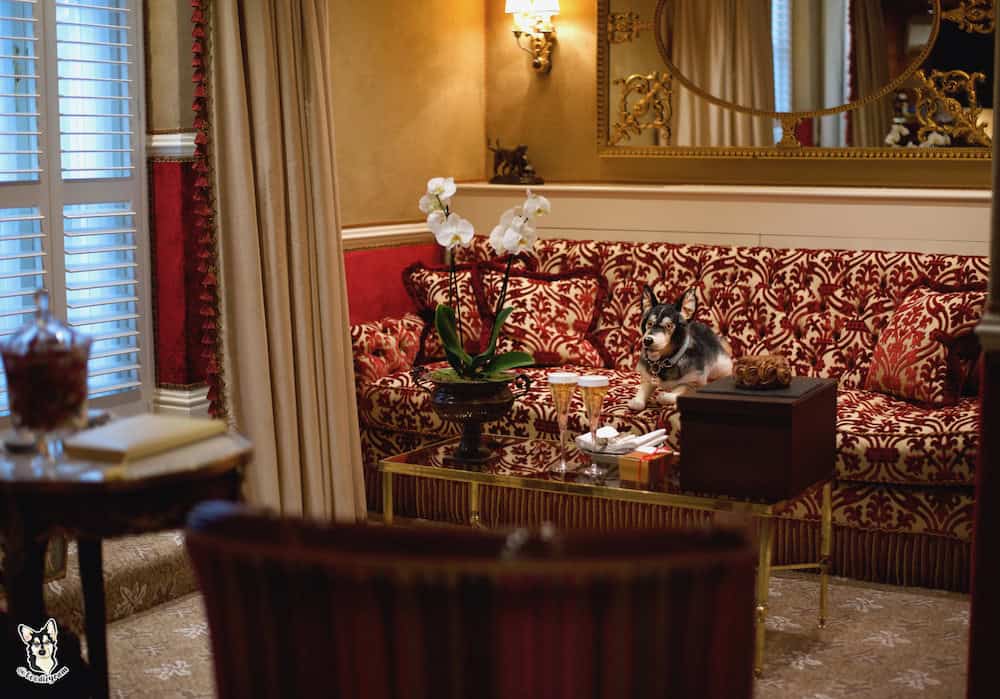 The next stop on the Petsie adventure was The Milestone Hotel in London. It was a very special night at the fancy hotel. That's where Baltsie's daddy popped the question and of course, mom said "yes"! What a special moment to share with the whole family.
Make your own travel Petsie
Nicole said having Baltsie on their England vacation helped her not to miss Balti as much! A big thank you to Nicole for sharing her amazing photos of their journey with her new Petsies. And congratulations on your engagement!
It's easy to make a Petsies travel buddie of your own! We can't wait to see your adventures.