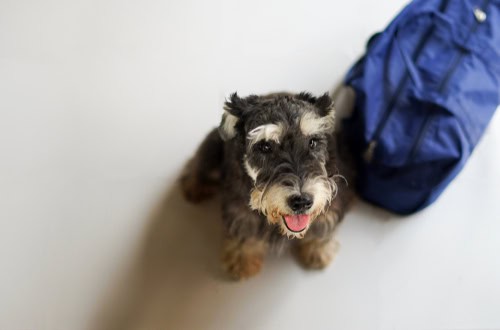 For many people, dogs are like members of the family, so it is important to make sure they are well taken care of, even when we are not at home. Keeping your dog busy while you are away can be a challenge, but there are varieties of fun and engaging activities to keep them entertained. This guide will cover typical signs of boredom and some ways to help keep your dog occupied. With a little creativity and patience, you can make sure your pup is happy and entertained while you are not at home.
Common Signs Your Dog Is Bored Alone At Home
If you have pups that stay alone at home for long periods, it can be difficult to find ways to keep them entertained. Dogs need stimulation to be healthy and happy, and being alone can leave them with too much time on their hands. It's important to find ways to keep your pup entertained and engaged while they are home alone, otherwise they may become bored and destructive.
Typical signals of your furry friends' boredom include:
Excessive barking/whining
Digging
Chewing on inappropriate items
Unusual aggression
Pacing
Excessive sleeping
Not eating/lack of appetite
Panting
Unusually high energy
Restlessness
The Best Ways to Keep Your Dog Busy at Home:
Provide toys: Provide your dogs with a variety of playthings to keep them occupied while you are away. Puzzles, interactive, rope, and plush toys are great choices. Also, pay attention to preparing a variety of chew toys to keep your pup entertained, such as bully sticks and rawhide.
Enroll in doggy training: Enrolling your pup in doggy training classes can help keep them mentally stimulated and build their confidence when you are not around.
Set up a doggy playdate with a friend's pup to keep your pet busy while you are away. 
Install a pet camera so you can watch and talk to your doggy while you aren't at home. You may consider a dog camera with treat dispenser to make it even more interesting. 
Leave your pup with a Kong filled with peanut butter or other treats, frozen for an extra-long-lasting chew toy. 
Create an outdoor play area for your dog, with a sandbox or agility course. 
Set up an automatic feeder to ensure your pup has enough sustenance while you are absent. 
Create a safe place: Make sure your dog has a secure space to relax and take a nap when you are not home. For example, provide your furry friend with a comfortable bed or crate for the rest. 
Leave some calming music on for your pup to help them relax.
Schedule walks: Take your dogs out for a long walk before you leave. This will help tire them out and keep them from getting too bored during your absence. If you can't take your pups on a walk yourself, consider hiring a dog walker to take them out for some exercises.
Invest in doggy daycare: If you have a busy schedule, consider taking your pup to doggy daycare when you are not home.
If your dogs are bored alone at home, it is important to provide them with mental and physical stimulation. Make sure that they have plenty of toys to play with, and take them on walks and playtime outside. If you are away from home for extended periods, consider hiring a pet sitter or enrolling them in doggy daycare. With these steps, you can help make sure that your pups are not feeling lonely and bored while they are alone.
All in All
Keeping your dog busy while you are not at home can be a challenge, but it doesn't have to be. With a little planning and creativity, you can come up with plenty of ideas to keep your pup happily occupied. From interactive puzzle toys to homemade treat dispensers to doggy daycare, there are plenty of ways to keep your pooch entertained.
Just remember to always provide your dog with plenty of love and attention when you are home, as that is the best way to show your pup just how much you care.